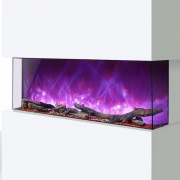 Create a designer centerpiece in any room with the Stratus Tru View 125 electric fire from iconic brand AGA Rayburn. This cutting-edge appliance can be fitted against a flat wall where you build around the appliance to your specific requirements for a unique, stunning focal point.
£2,329.00£2,882.00
---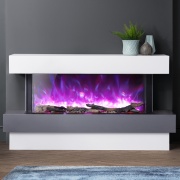 A low and wide free-standing electric fireplace suite designed to accommodate the Stratus 125 Tru View electric fire. Modern in design, this stylish electric fireplace can be easily fitted into any room where it will instantly become the main focal point!
£3,149.00£3,899.00
---
Taking flame technology to the next level, the spectacular New Forest 1200 from British Fires provides a truly amazing, real fire alternative that can be installed in almost any room in your home. Crafted from high quality materials, you can choose whether you fit the fire as a 1, 2 or 3-sided feature.
£1,799.00
---
The 1600mm size of British Fire's stunning New Forest will make a huge statement within any modern interior! Recreate the cosy atmosphere of a real log fire or opt for the uber modern glass crystal fuel bed combined with a vibrant, blue flame colour! A wonderful electric fire for media wall installs.
£2,299.00
---
A truly incredible feature fireplace that's guaranteed to become the main centrepiece in any room! The New Forest 2400 is the largest electric fire we offer boasting a panoramic flame extending to a whopping 2400mm (94½") in length! An amazing fire which takes flame technology to the next level!
£3,895.00
---
For smaller rooms and wall spaces the New Forest 870 will make a lovely feature in any room. Packed with the same features of larger models in the British Fires range, the 870 can be installed as a 1, 2 or 3 sided custom fireplace and boasts an amazing flame effect and upgradeable log fuel bed.
£1,599.00
---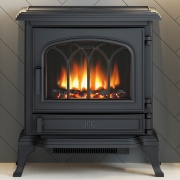 Using the same cast iron body as the multi-fuel version, the Broseley Canterbury electric stove is popular with home-owners wanting the look of a woodburner but do not have the required flue or for people who just want a stylish feature that can be used throughout the year.
£749.00£979.00
---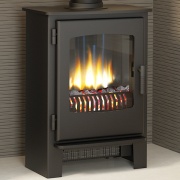 Incorporating a heavy duty, authentic body in steel, the new Evolution Desire 5 electric stove from Broseley offers a realistic alternative to a real stove with a pleasant flickering flame pattern and glowing coal bed that can be enjoyed at all times. Flame only setting plus heater function with thermostat.
£799.00£889.00
---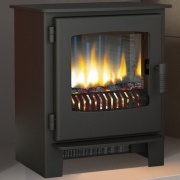 Quality, steel construction and featuring an extremely realistic flame picture that can be enjoyed with or without the heater function. The Broseley Evolution Desire 6 is a stylish electric stove made in Great Britain and provides a genuine alternative to a real stove without requiring a chimney.
£819.00£909.00
---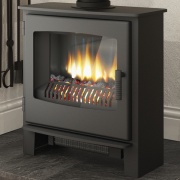 The largest model in the stylish Evolution Desire range of electric stoves from Broseley, this authentic model is perfect for fitting on its own as an attractive focal point that is also capable of providing heat quickly to your room or within a suitable fireplace. Realistic flames in a heavy duty steel body.
£829.00£925.00
---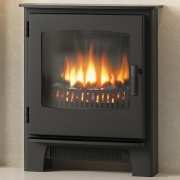 The Desire Inset is destined for popularity with its matt black finish steel construction to add character to your room. The big curved window allows you to witness the welcoming glow any time of year with the flame only option and when required, you have instant convected heat available.
£739.00£825.00
---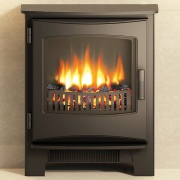 The door on the Broseley Ignite inset electric stove is in cast iron, giving the authentic look of a genuine multi-fuel stove – the glowing and shimmering coal bed adding to the effect. It can be installed into an existing fireplace or for a flat wall installation use with a 75mm rebate surround.
£799.00£889.00
---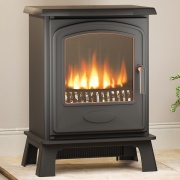 Using the same, sturdy steel casing as the wood burning version, you can create a stylish feature within any room that can provide an attractive dancing flame effect with or without heat. The Hereford 5 electric stove will bring any room in your home to life with no chimney needed!
£769.00£999.00
---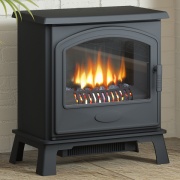 A delightful, authentic looking stove featuring an electric engine designed to replicate the character of a real fire. The Broseley Hereford 7 electric stove can be enjoyed with or without the heater in use and boasts instant on/off making it ideal for any room in your home.
£799.00£1,049.00