The Flavel Arundel Mk2 is a stylish wood burning stove with multi-fuel capability made by the well known manufacturer Flavel Fires. Cast iron door with a large viewing window and suitable for use in smoke controlled areas, the Arundel will fit in perfectly with modern living.
Showroom Exclusive
£499.00






---

Following on from the huge success of the standard model, the Flavel Arundel XL provides even more impact from it's wider body and panoramic glass window yet retains a heat output rating that is ideal for standard sized rooms. Benefits from EcoDesign 2022 compliance.
Showroom Exclusive
£799.00

---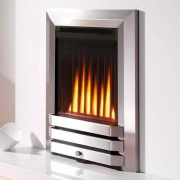 The balanced flue version of the unique Flavel Atlanta is supplied with a dedicated balanced flue kit that allows the fumes to be vented horizontally through an external wall rather than up a chimney or flue. A contemporary gas fire designed for properties without a flue.
Showroom Exclusive
---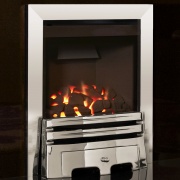 The Flavel Calibre balanced flue gas fire offers marketing leading efficiency and heating performance combined within a stylish focal point of which you can choose silver or brass finishes. There is also three options for control including full remote.
Showroom Exclusive





---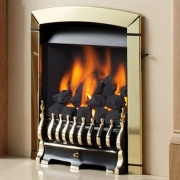 Designed for modern living, the Flavel Calypso gas fire offers a easy way to turn the fire on and adjust the flame height with a convenient slide control lever located at the top, right hand side of the appliance. A convector gas fire with impressive 3.7kW maximum output.
Showroom Exclusive
---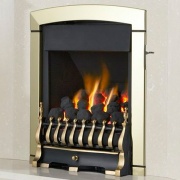 From the new 'Plus' range of open-fronted, high efficiency gas fires by Flavel, the Calypso Plus offers both increased efficiency and heat output compared to the standard model. Brass finish with a full-depth coal effect fuel bed.
Showroom Exclusive
---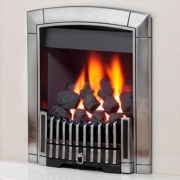 The Flavel Caress Contemporary is a full depth, convector gas fire offering an excellent maximum heat output of 3.7kW with a realistic, open-fronted living flame effect. Choose from manual or slide control options as well as high quality, brass or silver trim and fret.
Showroom Exclusive
---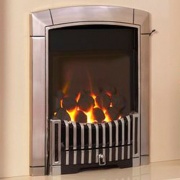 Featuring a beautiful solid cast curved trim in a choice of brass or polished cast iron, the Flavel Caress HE Contemporary gas fire offers market leading efficiency combined with superb heating performance. This glass-fronted gas fire is available with three control options.
Showroom Exclusive
---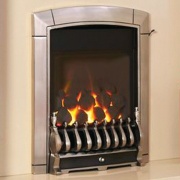 The glass-fronted, Flavel Caress HE Traditional gas fire offers incredible efficiency combined with a powerful heat output. This stylish convector gas fire is a excellent choice for anyone looking to reduce their heating bills without compromising on performance.
Showroom Exclusive
---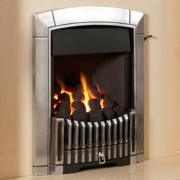 Boasting the latest in high efficiency technology, the Flavel Caress Plus Contemporary gas fire is a open-fronted appliance but with a substantial improvement on the standard models energy efficiency. The maximum heat output is also increased to an impressive 4.2kW.
Showroom Exclusive
---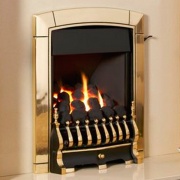 The Flavel Caress Plus Traditional gas fire is offered in a choice of finishes and three control options. It boasts improved efficiency compared to standard open-fronted gas fires without sacrificing the performance - Heat output is an incredible 4.2kW!
Showroom Exclusive
---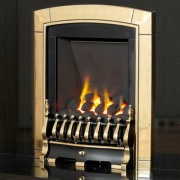 Ideally suited to shallower flues such as Pre-Cast, the Flavel Caress Slimline gas fire is offered in a choice of two finishes and two control options. The open-fronted Caress Slimline offers a maximum heat output of 3.1kW.
Showroom Exclusive
---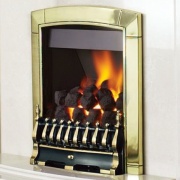 A stylish, full-depth convector gas fire that is offered in a choice of finishes and control options. The Flavel Caress Traditional gas fire is well suited to installation into an existing chimney or deeper, Class 2 Pre-Fabricated 5" flues. Providing beautiful open-fronted flames.
Showroom Exclusive
---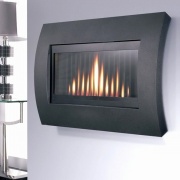 With simple installation, the contemporary styled, Flavel Curve is a 'hang-on-the-wall' gas fire that is suitable for all flue types including Pre-Cast. The unique flame pattern and striking curved fascia make it a popular choice with modern home-owners.
Showroom Exclusive