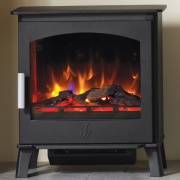 Designed and engineered from the ground up to meet the needs of modern room heating, ACR have used their extensive expertise with wood burning stove manufacturing to create a range of truly ingenious electric stoves. The Astwood electric stove features a highly advanced LED flame picture.
Showroom Exclusive
---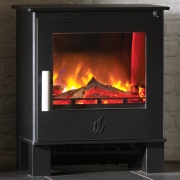 The popular Malvern stove by ACR is offered here in an electric version allowing you to recreate the charm and character of a real woodburner with the convenience of electric. Simply plug in to enjoy the realistic flame effect and when needed, the Malvern electric stove also features a 2kW heater.
Showroom Exclusive
---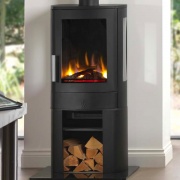 This spectacular model is one of a small number of contemporary styled electric stoves. The NEO 3C electric stove is based on the same tall platform as its wood burning counterpart but features some of the most advanced technology available featuring 3D holographic electric flame projection.
Showroom Exclusive





---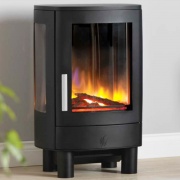 The ACR Neo 3F electric stove is a contemporary styled model with the distinctive feature of two side window panels, creating a focal point and sense of occasion for any setting. Equipped with two heat settings - 1Kw and 2Kw to provide instant heat with thermostatic control and a seven day timer.
Showroom Exclusive





---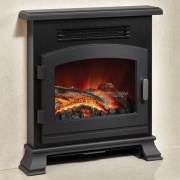 A new model from Be Modern, the Banbury electric inset stove allows any home to achieve a 'woodburner' look without the need of a chimney. Designed to be fitted into a fireplace with a standard 16" opening, the Be Modern Banbury incorporates the latest LED technology.
Showroom Exclusive
---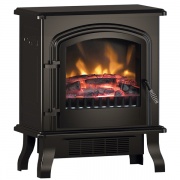 The Colman is a charming little electric stove that allows you to create a cosy atmosphere in any room. Simply plug in to enjoy a glowing log effect with flickering LED flames plus a convected fan heater is also included for when an extra boost of heat is needed. Offered in a choice of three colours.
Showroom Exclusive
---
A contemporary electric stove which will create a fashionable feature in any room. The Be Modern Tunstall is a cylindrical style that is equally suited to fit against a flat wall or in a corner and features a realistic log fuel bed, 2kW heater and flickering flame effect for a modern fire experience.
Showroom Exclusive
---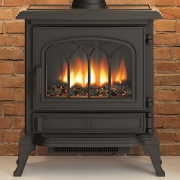 Using the same cast iron body as the multi-fuel version, the Broseley Canterbury electric stove is popular with home-owners wanting the look of a woodburner but do not have the required flue or for people who just want a stylish feature that can be used throughout the year.
Showroom Exclusive
---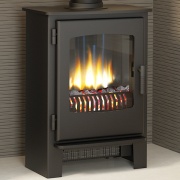 Incorporating a heavy duty, authentic body in steel, the new Evolution Desire 5 electric stove from Broseley offers a realistic alternative to a real stove with a pleasant flickering flame pattern and glowing coal bed that can be enjoyed at all times. Flame only setting plus heater function with thermostat.
Showroom Exclusive
CALL

---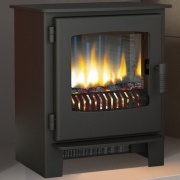 Quality, steel construction and featuring an extremely realistic flame picture that can be enjoyed with or without the heater function. The Broseley Evolution Desire 6 is a stylish electric stove made in Great Britain and provides a genuine alternative to a real stove without requiring a chimney.
Showroom Exclusive
CALL

---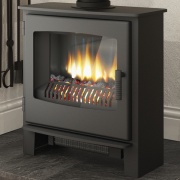 The largest model in the stylish Evolution Desire range of electric stoves from Broseley, this authentic model is perfect for fitting on its own as an attractive focal point that is also capable of providing heat quickly to your room or within a suitable fireplace. Realistic flames in a heavy duty steel body.
Showroom Exclusive
CALL

---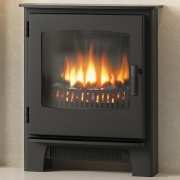 The Desire Inset is destined for popularity with its matt black finish steel construction to add character to your room. The big curved window allows you to witness the welcoming glow any time of year with the flame only option and when required, you have instant convected heat available.
Showroom Exclusive
CALL

---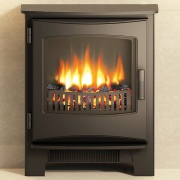 The door on the Broseley Ignite inset electric stove is in cast iron, giving the authentic look of a genuine multi-fuel stove – the glowing and shimmering coal bed adding to the effect. It can be installed into an existing fireplace or for a flat wall installation use with a 75mm rebate surround.
Showroom Exclusive
CALL

---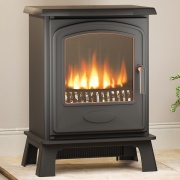 Choose from two sizes on the fabulous Broseley Hereford electric stove. Using the same, sturdy steel casing as the wood burning version, you can create a stylish feature within any room that can provide an attractive dancing flame effect without the need to have the heater setting on.
Showroom Exclusive