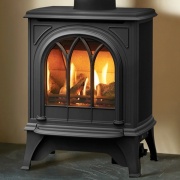 For smaller room and fireplace openings, the Gazco Huntingdon 20 balanced flue gas stove will add a warming atmosphere into homes that do not feature a chimney or flue. Providing real flame ambience which is instantly controlled either using the manual controls or optional remote systems.
Showroom Exclusive
---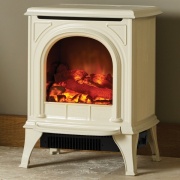 A new model from Gazco, the Huntingdon 20 electric stove is brought alive by the same 'VeriFlame™' technology than its larger counterparts giving you instant ambience for almost any room in your home. Neat and compact with hand painted logs and remote control operation for ease of use.
Showroom Exclusive
---
Designed specifically to fit well into British fireplace openings, the petite Gazco Huntingdon 20 gas stove is ideal for those looking to brighten up their living space. Instant control of the dancing flames either by using the standard manual control or with one of Gazco's remote control units.
Showroom Exclusive
---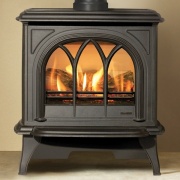 This authentic, cast iron balanced flue gas stove combines refined styling with efficient heating technology. The Gazco Huntingdon 30 balanced flue gas stove is offered in a wide selection of finishes with a highly realistic log flame bed. Plain or Tracery door options.
Showroom Exclusive
---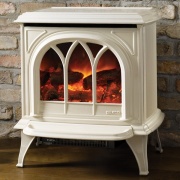 The classical design of this stove is brought to alive in an instant with Gazco's highly regarded VeriFlame™ electric flame effect. Utilising the same cast iron casing as its woodburning and gas counterparts, the Gazco Huntingdon 30 electric stove will provide a warming atmosphere in any room.
Showroom Exclusive
---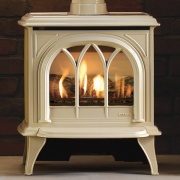 The Gazco Huntingdon 30 gas stove is offered with a choice of plain or tracery door detail and is offered in a variety of striking finishes suitable for all interior design schemes. Choose from coal or log fuel effect with the convenience of instant warmth and ambience.
Showroom Exclusive





---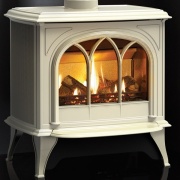 Boasting immense heating capability and incredible high efficiency, the Gazco Huntingdon 40 Balanced Flue is the largest stove in the range designed for properties without a chimney or flue. Available in three finishes and manual or remote control options with a realistic log fuel effect.
Showroom Exclusive
---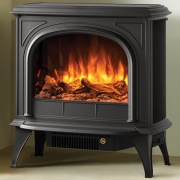 An ideal option for larger rooms, open-plan living spaces or wide fireplace openings, the Huntingdon 40 electric stove will create an impressive centrepiece in virtually any room in your home. No flue or chimney needed, this authentic, cast iron electric stove just requires a standard electric socket!
Showroom Exclusive
---
A perfect solution for homes with big, open fireplaces, large open-plan rooms or for those wanting to create the ultimate focal point in their homes. The Gazco Huntingdon 40 is the largest gas stove in the range and has the performance to back-up its robust good looks!
Showroom Exclusive
---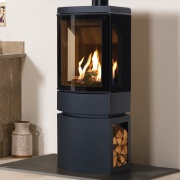 This balanced flue version of Gazco's stunning new Loft gas stove is available with an extensive selection of base plinths and optional top extensions allowing to create a truly unique centrepiece for homes without a chimney or flue. There is also a wall mounted kit offered for 'floating' installations.
Showroom Exclusive
---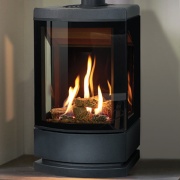 Bringing a completely new gas stove aesthetic to the Gazco line-up; the Gazco Loft gas stove striking design takes its inspiration from contemporary Nordic styles creating an impressive focal point that can be tailored to suit any interior with extensive plinth and top section options.
Showroom Exclusive
---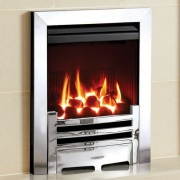 Well suited to both classical and contemporary fireplaces, the Gazco Logic HE Arts balanced flue gas fire is offered in a selection of finishes and two trim designs. With a inset depth of 160mm, it is ideal for installation on a flat, external wall.
Showroom Exclusive
---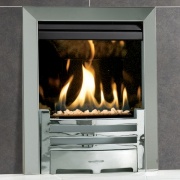 Suitable for both Class 1 and Class 2 flues, the glass-fronted Gazco Logic HE Arts gas fire is a popular choice for traditional or contemporary homes. Offered with a choice of coal or white stones fuel effects, a large range of finishes and control options.
Showroom Exclusive





---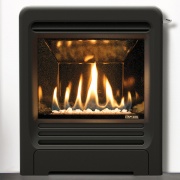 The Art Deco style Beat cast iron fascia provides a charming surround to Gazco's Logic HE balanced flue gas fire. Suitable for installation on an external wall, a horizontal pipe allows the fumes to be vented through the wall in properties where no chimney or flue is present.
Showroom Exclusive