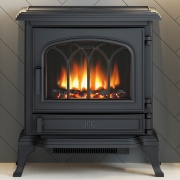 Using the same cast iron body as the multi-fuel version, the Broseley Canterbury electric stove is popular with home-owners wanting the look of a woodburner but do not have the required flue or for people who just want a stylish feature that can be used throughout the year.
£659.00£869.00
---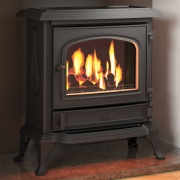 The Broseley Canterbury gas stove is a extremely elegant model manufactured from high quality cast iron making it a ideal alternative to a real woodburner. The slimline design of the Canterbury gas stove make it ideal for hearth mounting.
£949.00£1,269.00





---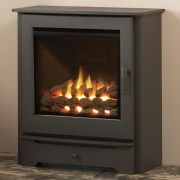 The Endure is a delightful balanced flue gas stove from Broseley boasting modern, clean lines allowing rooms with no chimney or flue present to add an appealing feature that recreates the charm of a real stove. Highly efficient, the Endure has a coal effect fuel bed with heat up to 3.3kW.
£1,309.00
---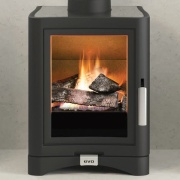 A spectacular, contemporary gas stove which incorporates the sleek, cast iron casing of its wood burning counterpart. The Broseley Evolution 5 gas stove is an innovative gas stove which combines the stylish looks of a modern woodburner combined with the convenience of gas!
£1,309.00
---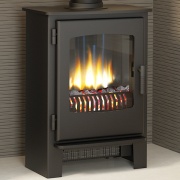 Incorporating a heavy duty, authentic body in steel, the new Evolution Desire 5 electric stove from Broseley offers a realistic alternative to a real stove with a pleasant flickering flame pattern and glowing coal bed that can be enjoyed at all times. Flame only setting plus heater function with thermostat.
£739.00
---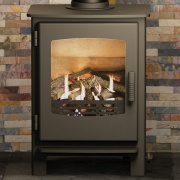 Following on from the phenomenal success of its electric counterpart, the superb Desire 5 gas stove allows you to add a charming feature in your home that has the attractive looks of a wood burning stove combined with the convenience of gas. Operated by a choice of manual or remote controls.
£1,014.00
---
British made and having passed the EcoDesign regulations set to come into force in 2022, the Broseley Desire 5 Widescreen is perfect for modern living. A multi-fuel stove capable of burning wood or smokeless coal and featuring a much wider body and window compared to most other 5kW stoves.
£1,034.00
---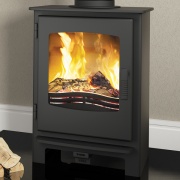 Whether you're new to the wood burning stove world or a seasoned expert, the new Evolution Desire 5 is one to look at! Ideal for small to medium sized rooms, this attractive British built stove boasts exceptional high efficiency and innovative, simple air controls to achieve the optimum burn rate.
£904.00
---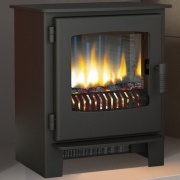 Quality, steel construction and featuring an extremely realistic flame picture that can be enjoyed with or without the heater function. The Broseley Evolution Desire 6 is a stylish electric stove made in Great Britain and provides a genuine alternative to a real stove without requiring a chimney.
£904.00
---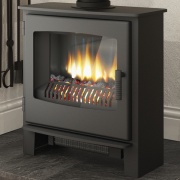 The largest model in the stylish Evolution Desire range of electric stoves from Broseley, this authentic model is perfect for fitting on its own as an attractive focal point that is also capable of providing heat quickly to your room or within a suitable fireplace. Realistic flames in a heavy duty steel body.
£764.00
---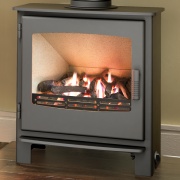 A conventional flue gas stove designed and manufactured in Britain giving you the charm and character of a real wood burning stove with the added convenience of gas. The Evolution Desire 7 has a 4.7kW heat output with easy to operate controls located at the bottom side of the appliance.
£1,074.00
---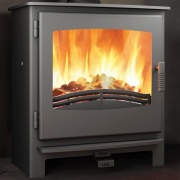 A substantial stove with the ability to provide medium to large sized rooms with ample warmth. The British built Evolution Desire 7 is offered as a standard leg or with a handy log store base and will certainly make its presence felt with a impressive 7kW heat output and full view of the flames.
£1,014.00
---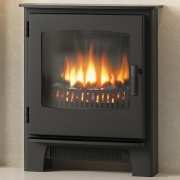 The Desire Inset is destined for popularity with its matt black finish steel construction to add character to your room. The big curved window allows you to witness the welcoming glow any time of year with the flame only option and when required, you have instant convected heat available.
£689.00
---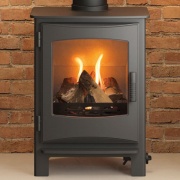 A stylish, neat gas stove that is perfect for combining within a fireplace or fitting free-standing on its own. Proudly made in Britain, the Ignite 5 gas stove is manufactured with a strong steel body and heavy duty cast iron door. Authentic log fuel effect with maximum output of 4.6kW.
£1,074.00