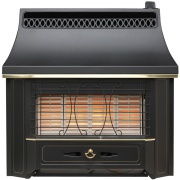 The Valor Black Beauty Radiant gas fire is supplied black with attractive brass detailing, this is a popular choice for homes that require high heat performance and low running costs. Exceptionally efficient and economical boasting a 4.0kW heat output with an efficiency of 81%!
Showroom Exclusive
---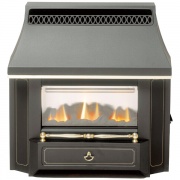 For those looking for a powerful outset gas fire, the Valor Black Beauty boasts superb heating performance combined with extremely high efficiency of up to 88%. Real, living flame effect fire set behind a glass window featuring an attractive pagoda shaped canopy finished in black with brass detail.
Showroom Exclusive
---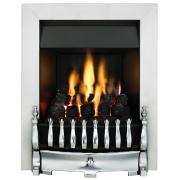 Designed especially for shallow flues such as Class 2 Pre-Cast commonly found in modern built properties, the Valor Blenheim Slimline has a reduced depth of only 115mm and provides a charming feature with its open-fronted living flame effect. Manual control gas fire with maximum output of 3.1kW.
Showroom Exclusive
---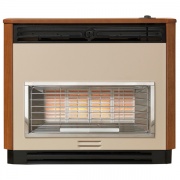 The Brava radiant gas fire is a favourite when it comes to offering superb levels of performance at very low running costs. Boasting an 81% efficiency with a 4.0kW heat output, the Brava forms part of Valor's high efficiency range of gas fires and offers all the warmth you will need.
Showroom Exclusive
---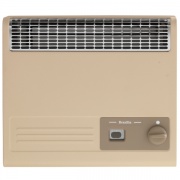 Wall heaters offer a convenient way to add warmth to colder areas around your home including hallways, extensions and conservatories. The Brazilia F5 features 3 heat settings up to a maximum of 1.5kW and is available with an optional conversion kit for LPG properties.
Showroom Exclusive
---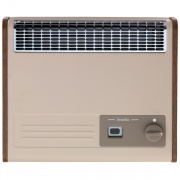 The Valor Brazilia F5S features a direct air source allowing it to reach higher temperatures and provide more heat, making it an ideal choice for eliminating those cold spots in virtally any room in your home. The F5S is suitable for both natural gas and LPG gas using the optional conversion kit.
Showroom Exclusive
---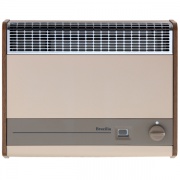 With an increased maximum heat output of 2.26kW, the Brazilia F8S is capable of providing warmth to larger areas. Finished in beige with attractive oak effect side panels, the F8S is simple to install on an external wall and is supplied with the necessary flue and terminal.
Showroom Exclusive
---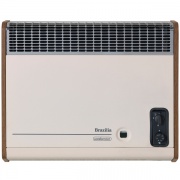 The F8ST model of Brazilia wall heater from Valor has the added benefit of an built-in thermostat for extra comfort. A perfect solution to add warmth to virtually any room in your home including bathrooms, the Brazilia F8ST is finished in country beige colour with oak effect side panels.
Showroom Exclusive
---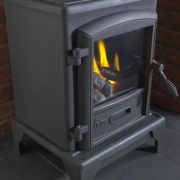 The Brunswick gas stove is a classic design suited to a wide variety of settings. With its compact size, the Valor Brunswick gas stove is perfect when space is at a premium. Operated by manual controls, this neat appliance boasts an impressive heat output of up to 4kW.
Showroom Exclusive
---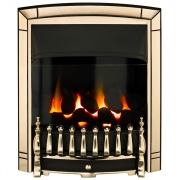 The balanced flue version of Valor's extremely popular Dream gas fire allows homes with no chimney or flue to enjoy the style, ambience and warmth of a real flame fire. Offered in a choice of three attractive colours which will compliment both modern and traditional fireplace settings.
Showroom Exclusive
---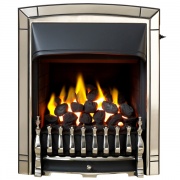 Capable of providing both radiant and convected heat output, the open-fronted Valor Dream Full-Depth Convector gas fire will provide extra warmth and faster heat distribution. Designed to be fitted into a standard fireplace opening, the glowing coal fuel bed and dancing flames replicate a real fire.
Showroom Exclusive
---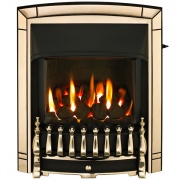 This high efficiency, glass-fronted gas fire will compliment any classical setting. Boasting an impressive net efficiency rating of up to 85%, the Valor Dream Full Depth Homeflame is ideal for installations into a conventional chimney or prefabricated flues where adequate recess depth is available.
Showroom Exclusive
---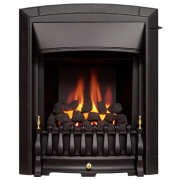 Boasting both radiant and convected heat through Valor's 'Activeheat™' system, this slimline gas fire is the perfect solution for those restricted to inset depth in shallower flues such as Class 2 Pre-Cast. The Dream Slimline Convector features a lovely cast trim and stylish fret in a selection of finishes.
Showroom Exclusive
---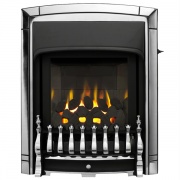 Innovative technology on the Valor Dream Slimline Homeflame provides superb high efficiency for those who are restricted with inset depth. With a shallow fire box engine depth of only 79mm, this glass-fronted inset gas fire can be fitted into properties with a pre-cast flue within a flat cavity wall.
Showroom Exclusive