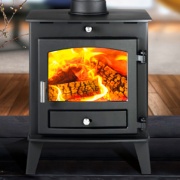 Enjoy warmth and ambience in two adjoining rooms or as a free-standing feature within open plan living areas with the Avalon 4 Double Sided Stove. Available as a dedicated wood burner or multi-fuel stove.
£1,439.00
---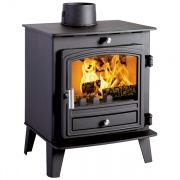 The smallest model in Avalon's range of wood burning and multi-fuel stoves, the Avalon 4 is an attractive design constructed using the optimum combination of strong steel for the body and robust cast iron for the door. Nominal heat output of 4kW making it ideal for smaller rooms.
£879.00
---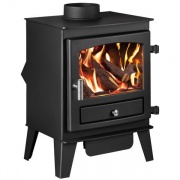 A compact gas stove with a timeless design that will work well in any interior style. The Avalon 4G features a log effect fuel bed that is exceptionally realistic providing dancing flames and up to 3.25kW of heat into your home. Operated by a thermostatic remote control.
£1,369.00£1,519.00
---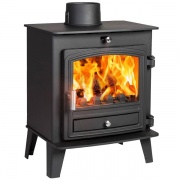 A superb solution for installations where space is at a premium. With a depth of only 363mm, the Avalon 5 Compact will sit comfortably on your hearth whilst still emitting an impressive nominal heat output of 4.7kW. Available as a dedicated wood burning or multi-fuel with black or silver door handles.
£829.00
---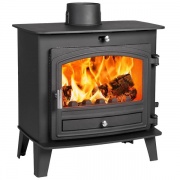 One of Avalon's best selling stoves, the Slimline 5 is ideal for those looking for a wider overall look whilst retaining a heat output ideally suited to standard sized rooms. Packed with innovative features including Tripleburn® technology making the stove better for the environment.
£929.00
---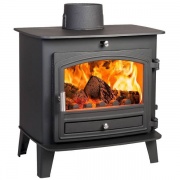 The timeless style of the Avalon 6 wood burning or multi-fuel stove ensures it will complement both traditional and contemporary settings. Featuring Tripleburn® technology using three streams of air to maximise combustion, so that more fuel is burnt and less is turned into deposits in the stove.
£979.00
---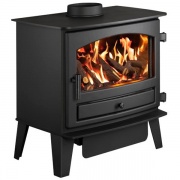 An impressive, large gas stove that is designed to mimic the charm and character of a real wood burning stove. The Avalon 6G boasts a maximum heat output of 4.5kW and will be ideal for medium sized rooms, open-plan areas or for those looking to fill a larger inglenook chamber.
£1,759.00£1,949.00
---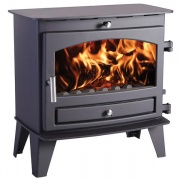 The Avalon Slimline 8 has everything you'd want from a stove - large, impressive body crafted from steel with a robust cast iron door, a huge glass viewing window providing wonderful flame visuals plus it's environmentally friendly having passed EcoDesign tests and boasting low CO emissions.
£1,039.00