A powerhouse wood burning stove that is capable of providing up to a maximum of 15kW of heat whilst retaining a stunning, contemporary style. The Parkray Aspect 14 Eco is packed with innovative features including Tripleburn® technology and is EcoDesign 2022 compliant.
£1,549.00
---
Boasting the same impressive performance and efficiency as the standard Aspect 4, this 'Compact' model has a reduced fire box depth making it a versatile stove for a variety of installations. The Parkray Aspect 4 Compact is manufactured in Great Britain using a combination of steel and cast iron.
£999.00
---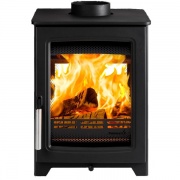 With large windows showing radiant flames on both sides, the Parkray Aspect 4 Double Sided Stove will be the main focus in two adjoining rooms in your home. Offered in single or double depth sizes, this stylish contemporary model is also DEFRA approved for use in smokeless areas.
£1,839.00
---
The Parkray Aspect 4 is the smallest model in the Aspect range but it really kicks out some heat! With a total heat output range of 3-5kW, this DEFRA-approved and a very high efficiency stove may be small but ensures a beautiful view of the flames through its large viewing window.
£999.00
---
The Aspect 5 Compact from Parkray offers an nominal heat output of 4.9kW and boasts a extra large glass viewing window allowing you to enjoy the dancing flames in all their glory! The simple, clean lines of this British built stove will complement both classical and contemporary settings.
£1,049.00
---
It's easy to see why the Parkray Aspect 5 is such a popular wood burning stove. A nominal heat output of 4.9kW making it perfect for average sized rooms, a huge viewing window for an optimum view of the fire and Parkray's Tripleburn® technology for superb performance and efficiency.
£1,049.00
---
Incorporating Parkray's innovative Tripleburn® technology for superb performance and efficiency, the Aspect 6 is a handsome wood burning stove with a huge glass viewing window for the ultimate in flame visuals. This stunning, contemporary stove has a nominal heat output of 5kW.
£1,309.00
---
The Aspect range of stove from Parkray are ideal for anyone looking to enjoy the ultimate flame view. Boasting a huge glass viewing window with active Airwash system, the Aspect 7 Eco is guaranteed to become the main feature in any room. Impressive proportions whilst retaining a 5kW nominal output.
£1,309.00
---
Boasting a glorious flame picture through its huge glass viewing window, the Parkray Aspect 8 Eco is an ideal choice for those who require more heat when burning wood. Manufactured using the optimum combination of steel and cast iron, it has a nominal output of 7.5kW and a maximum of 11kW.
£1,359.00
---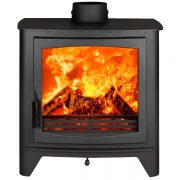 Not only providing warmth and ambience to the room, the Parkray Aspect 80B is capable of running up to 20 radiators plus hot water. This powerful, central heating boiler stove is one of a small number boasting contemporary looks with a large glass window for a lovely view of the flames.
£2,259.00
---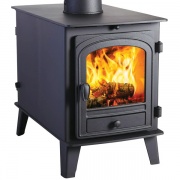 A double sided stove provides a stunning focal point on both sides, perfect for open-plan living or adjoining chimney breasts. The Parkray Consort 4 Double Sided Stove is available in single or double depth and its classic design make it ideal for both traditional and contemporary homes.
£1,489.00
---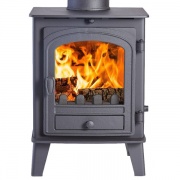 For such a small model, this is a remarkable output. Simple to fit and easy to operate, it's a modern classic. Even though it's less than 40cm wide, the Consort 4 will heat any standard size room. Able to utilise either solid fuel or wood, the Consort 4 will give you hours of warmth and enjoyment.
£749.00
---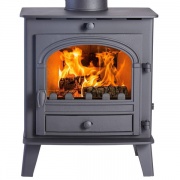 Thanks to its technology, the Parkray Consort 5 Compact offers an efficient performance in a small package. Slightly larger than the Consort 4, the Compact 5 is a versatile stove with a generous output range from 3.5kW to 5.5kW. One of Parkray's best performing models with an efficiency of 76%.
£849.00
---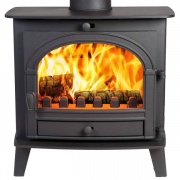 If you're limited for recess space or need to install a stove in to an awkward area, the fabulous Parkray Consort 5 Slimline is an ideal solution. Offered with a choice of single or double doors and as a dedicated woodburner or multi-fuel model, this is a highly advanced and versatile stove.
£959.00