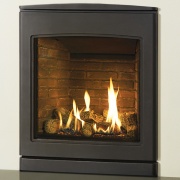 Designed for hearth mounted installations, the Yeoman CL 530 Inset balanced flue gas fire features a cast iron front beautifully crafted into smooth, curved lines to give a sophisticated modern-traditional style that is at home in a number of interiors where no chimney or flue is present.
Showroom Exclusive
---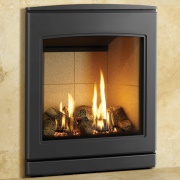 With portrait dimensions, the CL 530 Inset is a stylish gas fire offering a versatile aesthetic that will blend effortlessly into both traditional and contemporary interiors. The subtly curving front is beautifully crafted from cast iron into a sophisticated design. Available with four interior options.
Showroom Exclusive
---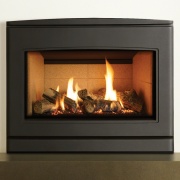 Create a stunning, highly efficient feature in properties without a chimney or flue with the incredible Yeoman CL 670 Balanced Flue gas fire. Landscape cast iron fascia frame surrounding a panoramic glass panel which covers a highly realistic log fuel bed and real flames.
Showroom Exclusive
---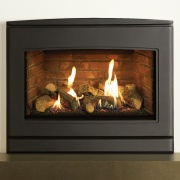 The CL 670 Inset is a landscape gas fire with a gently curving form that elegantly bridges the traditional and the contemporary with its sophisticated timeless style. This high efficiency, glass fronted fire can be operated with ease from the Programmable Thermostatic Remote Control.
Showroom Exclusive
---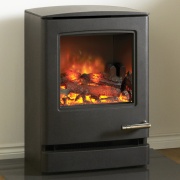 The CL3 electric stove is the smallest model in this attractive, modern range of electric stoves from Yeoman. Featuring the exclusive Veriflame™ flame with three brightness levels producing an incredible, realistic effect that can be enjoyed independently of the variable heat output.
Showroom Exclusive
---
The CL3 is the smallest of the contemporary gas stoves from Yeoman. Despite its compact dimensions, underneath the smooth, modern lines of the CL3 lies a powerful, high efficiency stove with a highly realistic log effect fuel bed and the additional option of a state of the art remote control.
Showroom Exclusive
---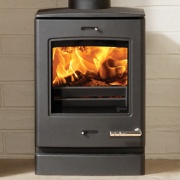 Designed to be equally at home in either a traditional setting or today's more modern interiors, Yeoman's smallest model in the stylish CL range is the compact CL3. Guaranteed to create an eye-catching focal point in any setting, this multi-fuel model is perfect for smaller sized rooms.
Showroom Exclusive
---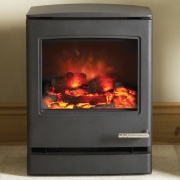 The CL5 electric stove has the versatility to be placed virtually anywhere in the home. With a smart exterior and alluring internal visuals, this sophisticated electric stove combines the very best in comfort, convenience and style. Operated by remote control with flame only setting plus 2kW heat.
Showroom Exclusive
---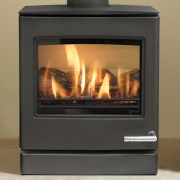 With a subtle curving door and complementary curved top plate, the Yeoman CL5 gas stove can offer a stylish centrepiece for homes both modern and traditional alike. Featuring a highly realistic log effect fuel bed and superb flame picture to create the same inviting warmth as a wood burning stove.
Showroom Exclusive
---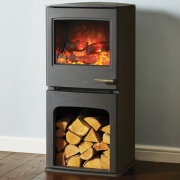 Rounding off the CL5 electric family is the impressive Highline model. As with its CL5 electric counterparts, the Highline model gives an extended and sophisticated finish with its tall, integrated log store base. Operated by remote control with and basting a flame only setting plus 2kw heater.

Showroom Exclusive
---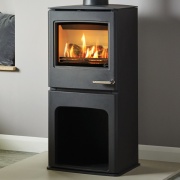 A further addition to the stunning CL range is the Yeoman CL5 Highline. Maintaining the same high efficiency and impressive heat output of other CL5 models, the Highline gives an impressive focal point due to its taller, integral log store base. Available in conventional or balanced flue.

Showroom Exclusive
---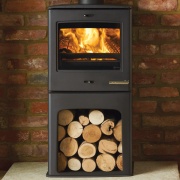 Combining both form and function, the new Yeoman CL5 Highline provides the same features and characteristics of the CL5 multi-fuel stove with a substantial log store integrated into the 'modern-traditional' design. A warming and impressive focal point in kitchens and open plan rooms.


Showroom Exclusive
---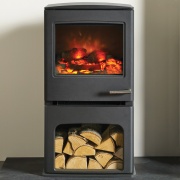 Increasing the CL5 electric family is the CL5 Midline electric stove. With the same stunning flame visuals and realistic hand-painted log effect as the CL5, the Midline model combines the smooth, curving firebox with an integral log store for added real-fire authenticity.

Showroom Exclusive
---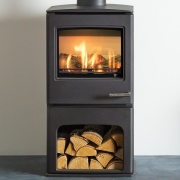 New to the Yeoman CL gas stove range is the CL5 Midline. Displaying all the handsome features of the standard CL5, the Midline features an integral log store which helps to achieve the real-fire look and raises this impressive stove to a higher level.
Showroom Exclusive