Yeoman Stoves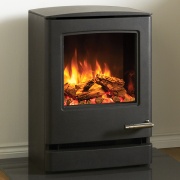 The CL3 electric stove is the smallest model in this attractive, modern range of electric stoves from Yeoman. Featuring the exclusive Veriflame™ flame with three brightness levels producing an incredible, realistic effect that can be enjoyed independently of the variable heat output.
£845.00£1,015.00
---
The CL3 is the smallest of the contemporary gas stoves from Yeoman. Despite its compact dimensions, underneath the smooth, modern lines of the CL3 lies a powerful, high efficiency stove with a highly realistic log effect fuel bed and the additional option of a state of the art remote control.
£1,339.00£1,609.00
---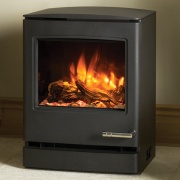 The CL5 electric stove has the versatility to be placed virtually anywhere in the home. With a smart exterior and alluring internal visuals, this sophisticated electric stove combines the very best in comfort, convenience and style. Operated by remote control with flame only setting plus 2kW heat.
£929.00£1,119.00
---
With a subtle curving door and complementary curved top plate, the Yeoman CL5 gas stove can offer a stylish centrepiece for homes both modern and traditional alike. Featuring a highly realistic log effect fuel bed and superb flame picture to create the same inviting warmth as a wood burning stove.
£1,429.00£1,715.00
---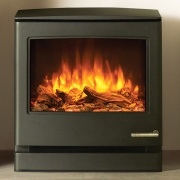 Instant glow, instant heat and instant impact - that's the promise of the Yeoman CL8 Electric, the largest stove in the family. Like its smaller siblings the CL8 electric stove offers three different flame brightness levels including an additional blue flame effect on the high setting.
£1,039.00£1,245.00
---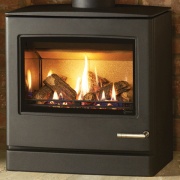 The largest in Yeoman's family of CL gas stoves, the CL8 has the same curving lines, control options and sophisticated stainless steel features as its smaller counterparts but, with a heat output of up to 5.5kW, it is capable of providing ambient heat to larger rooms for the whole family to enjoy.
£1,789.00£2,149.00