The Instyle and Prostyle Tunnel is a see-through, inset woodburning cassette fire that can be built into a pre-fabricated chimney breast or room dividing wall. With hinged doors on either side, it is both stunning and practical. It has a powerful heat output of up to 12kW and an efficiency rating of 83%.
£3,215.00
---
The first, DEFRA approved double-sided stoves that gives you the option to heat two rooms whilst enjoying the ambience of burning logs or solid fuels from both sides. The Ekol Clarity Double Sided multi-fuel stove is available with low or high leg options.
£1,899.00
---
Enjoy twice the view with the stunning Firebelly FB1 Double Sided stove. This modern, designer woodburner is offered with a wide range of options allowing you to create a unique feature in your home which is capable of providing up to 6kW of glorious heat! Wood burning or multi-fuel options.
£1,639.00£1,930.00
---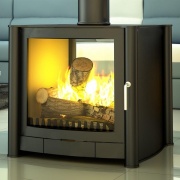 The gas version of Firebelly's FB2 Double Sided stove will create a truly stunning feature in large spaces and give a 360º view of the flickering log-effect fire bed. With the convenience of gas, you have instant control of this designer gas stove and a choice of 18 dazzling colours.
£3,979.00£4,419.00
---
An ideal option for larger rooms with a connecting chimney or for a central feature within open plan living areas, the Firebelly FB2 Double Sided Stove is a contemporary design offered in a vast array of stylish finishes. Hand built in the UK, this powerful model has a maximum output of 12kW!
£2,199.00£2,589.00
---
The ultimate in heating performance! The colossal Firebelly FB3 Double Sided stove is an excellent solution to large, open-plan living spaces where extra heat is needed. Providing a central feature with superb views of the flames from both sides or for two separate rooms to share the warmth.
£3,079.00£3,622.00
---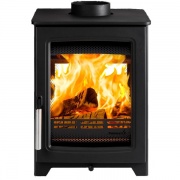 With large windows showing radiant flames on both sides, the Parkray Aspect 4 Double Sided Stove will be the main focus in two adjoining rooms in your home. Offered in single or double depth sizes, this stylish contemporary model is also DEFRA approved for use in smokeless areas.
£1,599.00£2,009.00