Cleanburn Stoves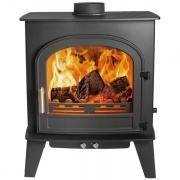 The Skagen has been a firm favourite in our showroom for many years due to it's incredibly responsive, patented air control system, superb performance and stylish good looks. Standing tall and proud, this timeless design is lovingly built using a combination of cast iron and steel.
Showroom Exclusive
---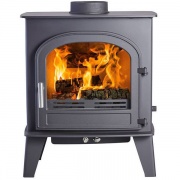 A highly advanced multi-fuel stove which features a state-of-the-art air control control system providing instant controllability of the burn rate no matter what type of fuel you are burning. The Cleanburn Skagen 6 is a convection stove which is deally suited to medium sized rooms.
Showroom Exclusive
---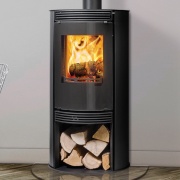 The epitome of modern design with its sleek, curved lines and large black glass door, the Cleanburn Strömstad is a contemporary multi-fuel stove perfect to create that stylish centrepiece. Three models are available with varying heights all boasting the latest innovative features for efficiency.
Showroom Exclusive