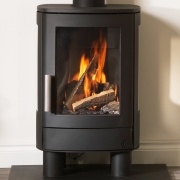 The NEO 3FG is a stylish, modern gas stove that is equally suited to recessing into a taller fireplace chamber or sat free-standing in the room. With it's elevated proportions, you benefit from an amazing view of the ultra-realistic flames and authentic ceramic log fuel effect through the 3 glass windows.
Showroom Exclusive
£2,760.00

---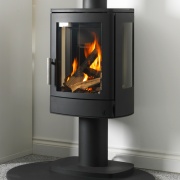 One of a small number of contemporary gas stoves boasting a remarkable flame almost indistinguishable to a real wood fire. The spectacular ACR NEO 3P Gas Stove is a ultra modern pedestal stove with a large glass window at the front plus side windows for a wonderful view of the log effect fire.
Showroom Exclusive
£2,875.00

---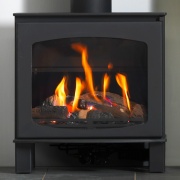 The stunning Wychwood stove from ACR is now available as a gas appliance. It features the same, large glass viewing window as its wood burning counterpart but with the convenience of instant on/off and flame adjustment which gas offers. The Wychwood Gas Stove is a balanced flue appliance.
Showroom Exclusive
£1,999.00

---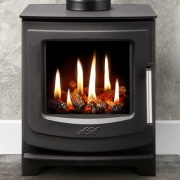 From the fabulous Ellesmere range from AGA Stoves, the EC5 Gas Stove has been designed to produce a remarkable flame dancing over an authentic log effect fuel bed which is almost indistinguishable from a real stove. As a Balanced Flue appliance, it can be fitted into homes without a chimney.
Showroom Exclusive
---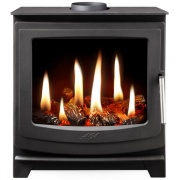 With larger dimensions than the standard EC5 gas stove, the AGA Ellesmere EC5W 'Wide' provides the ultimate view of the flames within. This stylish model is a balanced flue appliance which can be fitted against an external wall in homes where no chimney or flue is present.
Showroom Exclusive
---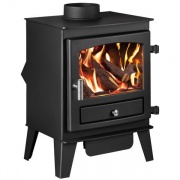 A compact gas stove with a timeless design that will work well in any interior style. The Avalon 4G features a log effect fuel bed that is exceptionally realistic providing dancing flames and up to 3.25kW of heat into your home. Operated by a thermostatic remote control.
Showroom Exclusive
---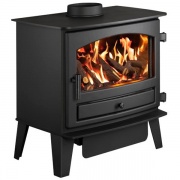 An impressive, large gas stove that is designed to mimic the charm and character of a real wood burning stove. The Avalon 6G boasts a maximum heat output of 4.5kW and will be ideal for medium sized rooms, open-plan areas or for those looking to fill a larger inglenook chamber.
Showroom Exclusive
---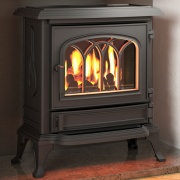 The Broseley Canterbury gas stove is a extremely elegant model manufactured from high quality cast iron making it a ideal alternative to a real woodburner. The slimline design of the Canterbury gas stove make it ideal for hearth mounting.
Showroom Exclusive





---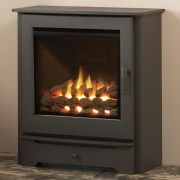 The Endure is a delightful balanced flue gas stove from Broseley boasting modern, clean lines allowing rooms with no chimney or flue present to add an appealing feature that recreates the charm of a real stove. Highly efficient, the Endure has a coal effect fuel bed with heat up to 3.3kW.
Showroom Exclusive
£1,235.00

---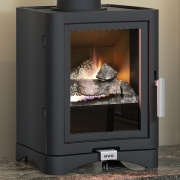 A spectacular, contemporary gas stove which incorporates the sleek, cast iron casing of its wood burning counterpart. The Broseley Evolution 5 gas stove is an innovative gas stove which combines the stylish looks of a modern woodburner combined with the convenience of gas!
Showroom Exclusive
CALL

---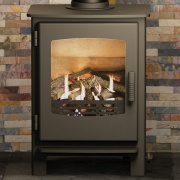 Following on from the phenomenal success of its electric counterpart, the superb Desire 5 gas stove allows you to add a charming feature in your home that has the attractive looks of a wood burning stove combined with the convenience of gas. Operated by a choice of manual or remote controls.
Showroom Exclusive
CALL

---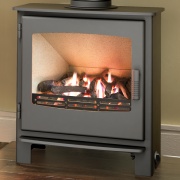 A conventional flue gas stove designed and manufactured in Britain giving you the charm and character of a real wood burning stove with the added convenience of gas. The Evolution Desire 7 has a 4.7kW heat output with easy to operate controls located at the bottom side of the appliance.
Showroom Exclusive
CALL

---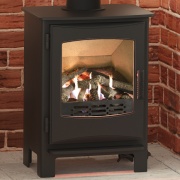 A stylish, neat gas stove that is perfect for combining within a fireplace or fitting free-standing on its own. Proudly made in Britain, the Ignite 5 gas stove is manufactured with a strong steel body and heavy duty cast iron door. Authentic log fuel effect with maximum output of 4.6kW.
Showroom Exclusive
CALL

---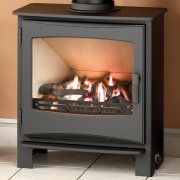 Providing warmth and character, the Evolution Ignite 7 gas stove features a huge glass viewing window which reveals a authentic log fuel effect and mesmerising flames that can be adjusted instantly using the discreetly located manual controls. Designed and manufactured in Great Britain!
Showroom Exclusive
CALL