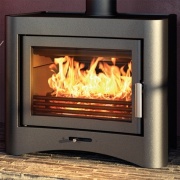 The magnificent Evolution 26 Boiler Stove will throw out up to 10kW worth of heat directly, enough for a considerably sized room. Its indirect effect is remarkable too, contributing a full 16kW to a central heating system. Quality cast iron construction with steel burn box and vermiculite firebricks.
£3,874.00
---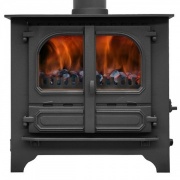 Capable of providing heat to radiators and domestic hot water, the Dunsley Highlander 10 Boiler Stove is designed and built in the UK to the highest standards giving superb burning and clean combustion. A built-in thermostat automatically monitors the central heating temperatures.
£2,257.00
---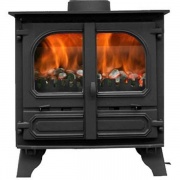 Manufactured to the same high standard that Dunsley have maintained for the past 50 years, the Highlander 8 Boiler Stove is fitted with a fully integral boiler for central heating, capable of running up to eight average sized radiators plus domestic hot water. Suitable for burning wood or solid fuel.
£1,659.00£1,959.00
---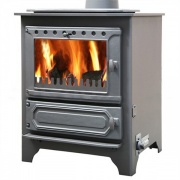 As well as providing warmth to the room, the Dunsley Yorkshire Boiler Stove can also be a complete home heating solution. A thermostat automatically monitors central heating temperature and controls the incoming air to regulate how the fire burns to meet the central heating requirements.
£2,159.00£2,536.00
---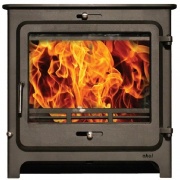 One of a small number of central heating boiler stoves that is DEFRA exempt allowing it to be used to burn wood or smokeless fuels even in smokeless areas. The Ekol Clarity 30 is a robust model that is capable of powering up to 18 radiators as well as hot water to your home.
£2,199.00
---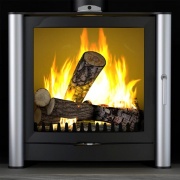 The FB2 from Firebelly cleverly combines traditional engineering with cutting edge design to create a stunning, contemporary stove that boasts a massive 12kW whilst giving you a perfect view of the flames from its colossal viewing window. The Firebelly FB2 is available in a choice of 18 colours!
£1,345.00£1,722.00
---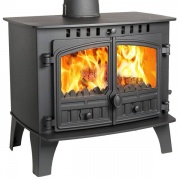 Operating at the very best efficiency levels, the Hunter Herald 14 Central Heating Boiler Stove can power 10 standard sized, single radiators. Giving you more heat from every log, this substantial model not only adds a charming feature into you home but it will also help to reduce energy bills.
£1,249.00£1,619.00
---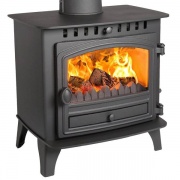 The best selling Hunter Herald 6 stove has the flexibility of numerous options including a clip-in boiler allowing you to create an individual stove specifically designed with performance and looks and an ideal choice for virtually any home. Impressive output of up to 7.5kW, which is very high for its size.
£799.00£1,029.00
---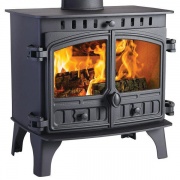 Not only does the Hunter Herald 8 Central Heating Boiler Stove radiates heat and ambience into your home, it also incorporates a dedicated wraparound boiler that offers your home a full heating solution providing hot water plus powering up to 7 standard sized radiators.
£1,179.00£1,509.00
---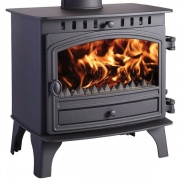 Dependable and powerful, the best selling Hunter Herald 8 stove boasts minimal emissions and full CE certification and is capable of providing up to a maximum of 11kW of sublime heat to your home. Various optional extras available including canopies and a clip-in boiler.
£929.00£1,189.00
---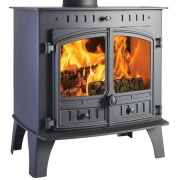 You'll never be chilly again with Hunter's most powerful boiler stove ever. The fabulous, Hunter Herald 80B is a large, heavy duty steel bodied stove designed to run radiators – up to 15, to be precise. It runs at maximum efficiency to produce a monumental combined output of 26kW!
£1,579.00£1,999.00
---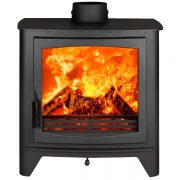 Not only providing warmth and ambience to the room, the Parkray Aspect 80B is capable of running up to 20 radiators plus hot water. This powerful, central heating boiler stove is one of a small number boasting contemporary looks with a large glass window for a lovely view of the flames.
£2,259.00