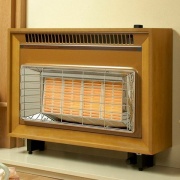 Available in a choice of five stylish finishes, the Flavel Misermatic is a outset gas fire that is designed for hearth or wall mounting. It offers an incredible heat output of up to 5.2kW and benefits from electronic top control as standard.
£420.00£555.00
---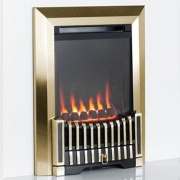 Set behind a glass panel, the coal fuel bed on the Flavel Orchestra balanced flue gas fire will offer warmth, ambience and a efficient form of heating to properties without a chimney or flue. Choose from classic brass or modern silver finish.
£769.00£1,039.00
---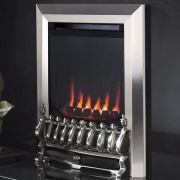 With a impressive efficiency rating of 80%, the Flavel Raglan balanced flue gas fire offers a solution for home-owners who don't have a chimney or flue to enjoy a real, living flame gas fire. The glass-fronted Raglan is designed for installation on a external wall.
£769.00£1,039.00
---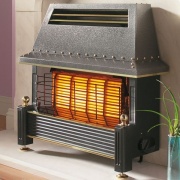 Available in a choice of black or bronze, the Flavel Regent is operated by a convenient electronic side control and boasts a impressive efficiency of 74%. Ideal for most room sizes, the Regent radiant gas fire also produces powerful heating performance of up to 4.5kW.
£399.00£515.00
---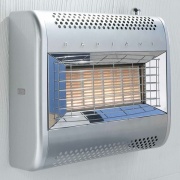 Whilst the Flavel Renaissance gas fire oozes retro charm, there's nothing dated about it's performance! With a immense heat output of 5.2kW and incredible net efficiency of 84%, you can rely on this model to keep you warm and cosy whilst enjoying low running costs.
£489.00£649.00
---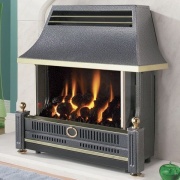 Allowing for easy operation of the fire, the Flavel Renoir outset gas fire features a battery operated, electronic ignition side control as standard. Boasting beautiful, flickering flames set behind a triple aspect glass window.
£645.00£819.00
---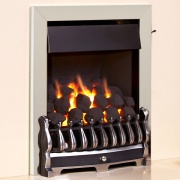 Recognisable by the deeper canopy which produces improved efficiency and helps to give an amazing maximum heat output of 4.1kW, the Flavel Richmond Plus gas fire is a real alternative to a open gas fire. Choose from brass, silver or black finishes.
£510.00£669.00
---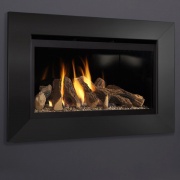 The stunning, glass-fronted Flavel Rocco gas fireplace offers incredible efficiency and heating performance combined within a stylish, wall mounted feature. Choose from a reflective silver or a dramatic black four sided trim which frames this high efficiency gas fire beautifully.
£1,055.00£1,385.00
---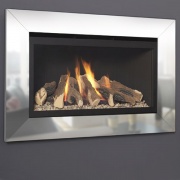 Designed to create an imposing, modern feature in properties which don't have a conventional chimney or flue, the Flavel Rocco balanced flue gas fire will provide a highly efficient heat output of up to 5.5kW and is offered with the choice of two trim colours.
£1,615.00£2,239.00
---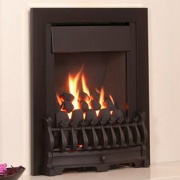 The Flavel Sirling offers one of the highest outputs of any gas fires designed for installation into Pre-Cast flues. This open-fronted, high efficiency model offers 4.0kW maximum heat output and is available in black or brass finish.
£469.00£619.00
---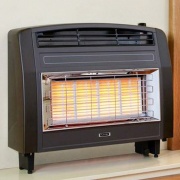 Suitable for hearth or wall mounting, the Flavel Strata is a outset gas fire with an incredible 5.2kW maximum heat output from its radiant bars. Operated by a easy to turn Electronic Top Control and available in a choice of brown, black or cream finish.
£375.00£485.00
---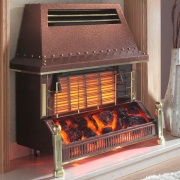 With a electrically illuminated coal fuel effect located at the base of the Flavel Welcome outset gas fire, you can enjoy a ambient glow even when the gas fire is not being used. When heat is needed, the Flavel Welcome offers up to 4.5kW of radiant and convected heat.
£459.00£619.00
---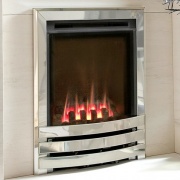 The glass-fronted, Flavel Windsor Contemporary HE is a highly efficient gas fire with a modern one-piece fascia available in either polished silver or brass finish. With a slimline fuel bed depth of 125mm it will easily fit into virtually any chimney or flue including Class 2 Pre-Cast.
£399.00£535.00
---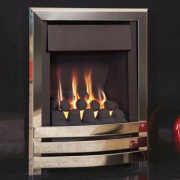 The Flavel Windsor Contemporary Plus is one of the warmest gas fires available that has been specifically designed to be fitted into a Class 2 Pre-Cast flue. Whilst this model will also fit any other flue type, its slimline 120mm depth make it best suited to shallow flues.
£355.00£465.00