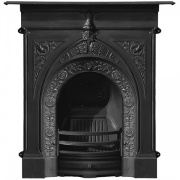 Displaying an elaborate sunflower artwork which surrounds a rounded arch and is accompanied by an adjoining canopy. The sophisticated Carron Knaresborough is a Georgian style design with Gothic features including the fire chamber arch and broad shelf. Suitable for either solid fuel or gas fire.
Showroom Exclusive
£495.00

---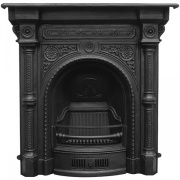 A charming, Victorian style cast iron fireplace which is suitable for combining with a dedicated gas fire or Ashpan Tray to burn wood or coal. The Carron Tweed numerous outstanding features include a chain link pattern that highlights the fireplace's arch, framed majestically with a sunflower detail.
Showroom Exclusive
£505.00

---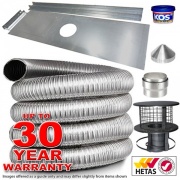 This premium quality, complete flexible chimney liner kit comprises of everything you need to fit with a wood burning or multi-fuel stove. Available in various diameters and lengths to suit all stoves and chimney types, we consider this the best flue liner available with up to a 30 year guarantee.
Showroom Exclusive
---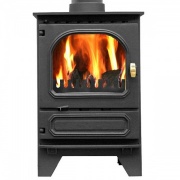 Your ideal setting can be easily achieved by moving the sliding controls on the Dunsley Highlander 5 Enviro-Burn giving you total control of the combustion. This DEFRA approved stove can burn either wood logs or approved solid fuels and has a nominal 5kW output.
Showroom Exclusive
---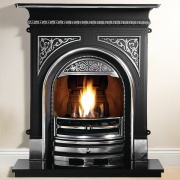 The highlighted finish on the cast iron Tregaron combination fireplace provides a striking contrast that will create a beautiful feature in your home. This compact design works well in a variety of interior styles and you have the option of selecting a dedicated gas fire, electric fire or solid fuel kit.
Showroom Exclusive