Safety tips for real fires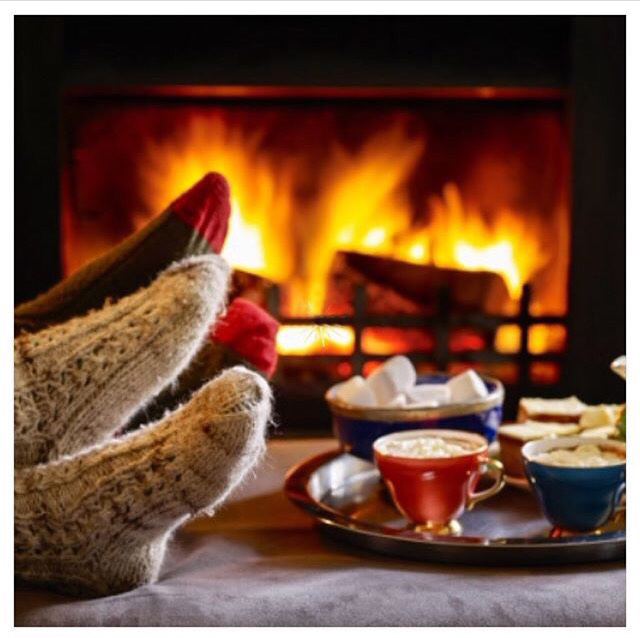 Nothing beats relaxing in front of a cosy fire!

As autumn/winter sets in we are going to get warm and cosy at home. It comes as no surprise to learn that the fire service does see an increase in calls at this time of year as the weather turns colder and homeowners start to use their fires again. One of the first things to remind people is that if your fire has not been used for a long time, it's probably a good idea to have it swept.
We recommend that coal fires are swept once a year and wood burners should be swept twice a year if possible. Find a local chimney sweep in your area through the National Association of Chimney Sweeps.
If you don't have a carbon monoxide detector then please invest in one. Many people wrongly assume that carbon monoxide is only an issue with gas fires, but it can occur with solid fires as well. It's recommended they are put into any room with a fuel burning device and you should follow the installation instructions correctly to ensure they are placed in the right spot.
If you do have an open fire we always recommend using some kind of fireguard, especially if you are burning wood, to prevent any sparks burning furniture or rugs. And of course, all homes should have the relevant amount of smoke detectors, usually at least two. You can of course install your own, but Greater Manchester Fire and Rescue Service offer a free Safe and Well visit and so why not let the experts give you advice?
And on a final note, we will state the obvious. Don't stand too close to an open fire. It may be tempting to come in from the freezing cold and warm yourself by the fire but, a loose belt or the edge of clothing can catch.
The benefits of a real fire far outweigh any incidents or accidents which are quite rare. But fire is fire and so always remain vigilant especially around the elderly and young children.