New Fires Now Available For The Autumn/Winter Season
New gas fires for the autumn/winter
Hard to believe but summer is officially over and we have already been feeling autumn nipping at our heels – especially at night. If you have been thinking of upgrading your fire for the forthcoming autumn/winter season, take a look at the Gazco range of gas fires.
Gazco is part of the Stovax Group, a British design, manufacturer and retailer of quality fires and stoves for over 30 years. In 2018/2019 the company had updated some of its most popular gas fire collections. Here at Flames, one of the North West's leading fire retailers, we are delighted to offer these improved and updated fires for sale. And with such a great range of fires, where do you start – let our fire experts help.
Hole in the Wall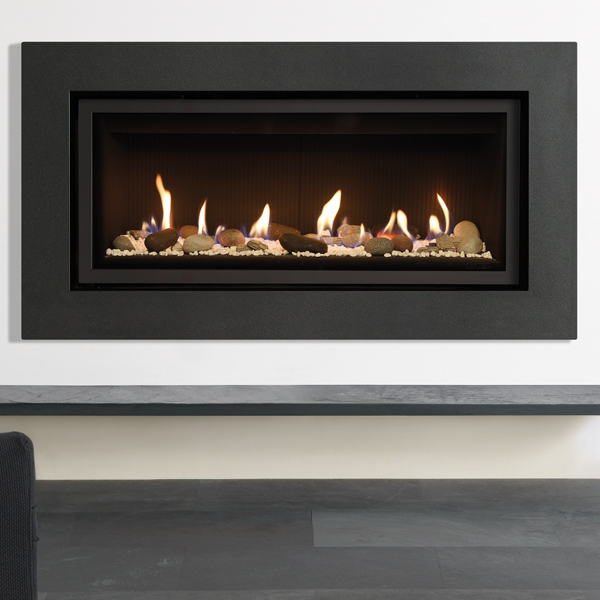 Gazco Studio 2 Gas Fire with Expression fascia
If your design style is contemporary, then a hole-in-the-wall Studio gas fire will be the perfect complement. Every design style is unique and the Studio gas fire offers a huge range of options – from choice of sizes, shapes, flames, linings and fuel bed effects – which will make it easy to create a unique look for your home and personality.
As well as offering a wider choice of great looks, the fires boast improved heating efficiency too and there are fires for homes both with and without chimneys. Put simply, there's a Studio gas fire that will fit your home perfectly.
The stove that's not a stove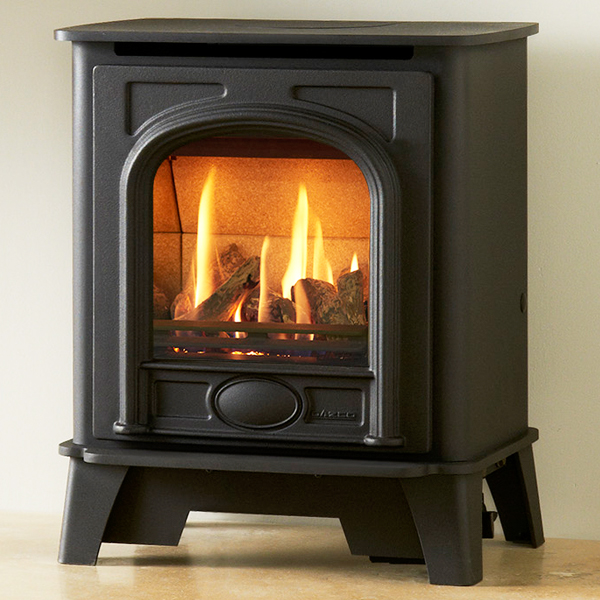 Gazco Stockton2 Small Gas Stove
If you love the look of a stove but want the simplicity of gas – let us introduce you to the Stockton 2. This improved model boasts the classic stove good looks with Gazco's incredible living flame technology that can be used with a standard or programmable thermostatic remote control.
The Stockton 2 comes in small and medium sizes – and if either of those don't suit, there's Stockton 5, which is a size in between.

The logical choice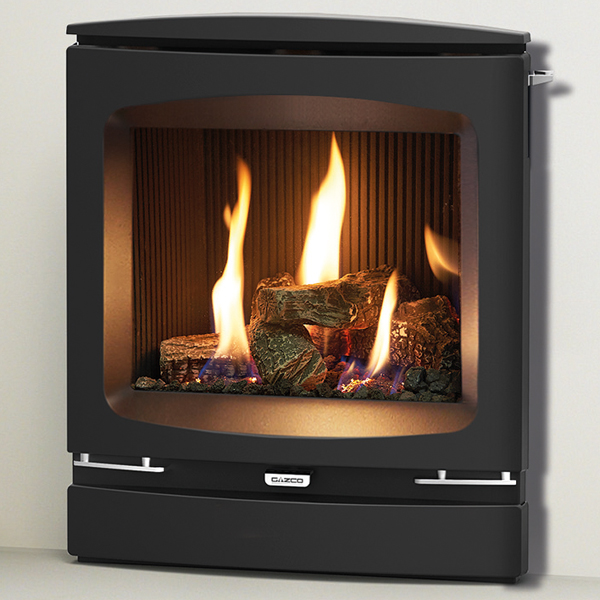 Gazco Logic HE Vogue Gas Fire
If you prefer an inset gas fire, take a look at the Logic™ gas fires range. This offers numerous options for homes with or without a chimney. The choices offered mean there is a fire for any room, from the traditional casting of the Winchester to the modernity of the Logic HE Progress.
We love the new clever design of the Gazco Logic HE Vogue convector gas fire. The Vogue gives this fire the look of a stove thanks to its cast iron construction and stainless steel detail.

Feel free to visit the gas fire experts at our gas fire showroom in Manchester or call us. We are now open 7 days a week!