Legend Garden Cube - Feel warm and cosy on a chilly evening thanks to this stylish outdoor wood burning heater
Hello summer evenings!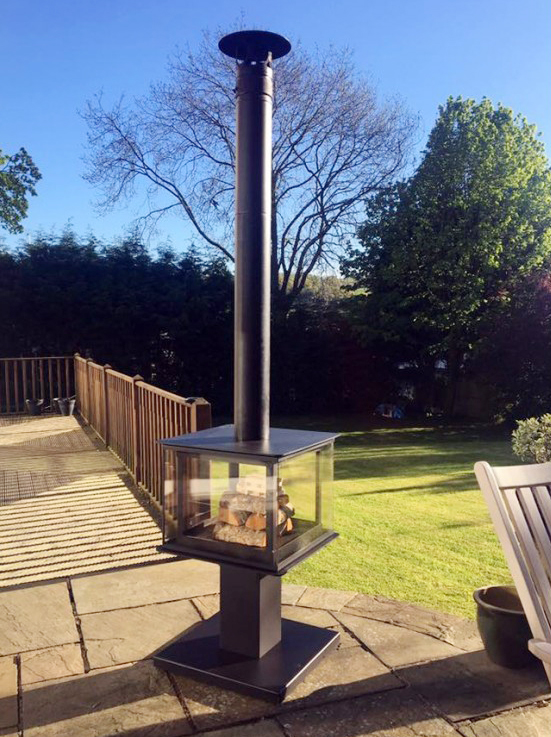 It's official – summer has arrived at last and here in the North West we have actually seen quite a bit of sun which makes a change.
Sunshine means spending time outdoors whether that's a stroll in the park or just lounging about in the garden and better still, longer nights mean you can enjoy the great outdoors for longer. But we need to remember that this is Manchester not Majorca, and so as the sun goes down it can still get a little chilly which is why we love this stunning Garden Cube from Legend.
If you love contemporary then this wood burning outdoor patio and garden heater is perfect for you. The four sides of the cube are glass which means wherever you are sitting you can enjoy the fire and thanks to the unique Airwash system the windows will remain clear.
A stove pipe with rain cover means the fire will continue to burn, even if we do have some of that famous Manchester rain. With its clever ash collection tray, you won't have to worry about any mess and fuelled by seasoned or kiln dried wood you can adjust the heat of the fire to suit your comfort level.
It's all about style with the Legend Garden Cube – and if you've got it- flaunt it!