Gazco Logic HE Conventional Flue - Updated & Improved
Gazco are dedicated to continuous product improvement and innovation. They've listened to valuable feedback on the Logic Gas range, and are pleased to share the refreshed and redesigned Logic HE Conventional Flue Coal-effect gas fires. This fire launches initially as a Natural Gas version, with LPG to follow soon.
Not only have Gazco enhanced usability through improved mechanisms and updated remote control compatibility, but they have also redeveloped this model to make installation and servicing much simpler.
Improvements to these popular 16" gas fires include:
Non-reflective glass for crystal clear viewing
Moulded coals for improved flame visuals, installation and servicing
Fully sequential remote control to enhance usability
Engine improvement for easier removal and fitting
Smoother and cooler-to-touch slide control
New flat seal fitting
Improved cable retention installation
Improved position of ignitor and battery on slide control model
Redesigned gasket for durability and ease of installation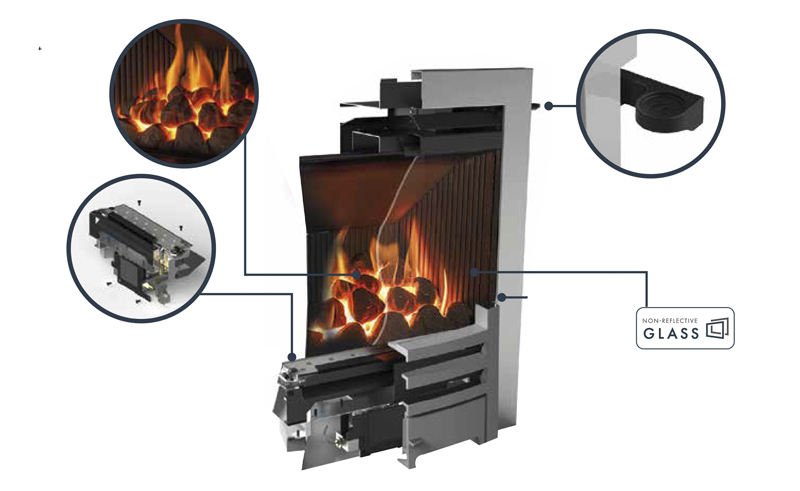 Moulded Coals
Moulded coals make for easier installation, servicing, and an improved flame picture. By offering fewer pieces, the layout is far simpler to assemble and does not shift or roll out of place over time with minor operational movement of the fire.
Non-reflective glass
These fires now feature non-reflective glass for a beautiful and uninterrupted experience of the flames within.
Engine removed separately
Not only are the engine fixings more robust to stand the test of time, but the engine itself can now be removed separately from the ceramic liners.
Smooth and improved slide control
Slide control models now feature a new injection moulded control handle made from high heat polyamide, which is cooler to the touch. Additionally, the slide mechanism has been vastly refined to operate much more smoothly with a newly designed spring, pushrod, and bushes, improving usability when operating the fire. An innovative built-in heat shield is now also part of the slide control mechanism. The slide control is now fully accessible from the front of the fire, making servicing much easier than previously, where it was riveted from the rear of the product.
Improved gasket for durability and ease of installation
These fires feature a new and improved gasket, that is both more durable and more straightforward to install. Incorrect installation of this part is now impossible, with the gasket only fitting in one particular orientation.
Improved Cable Retention Installation
If using the cable retention method to install these fires, previously a sharp hammer blow was required to remove the knockout holes from the rear of the appliance. Gazco have removed the need to use a hammer by incorporating pre-made permanent holes in the rear of the fire, ready to accept the cables, and giving engineers much easier access to be able to tension the fire during installation.
Fully sequential remote control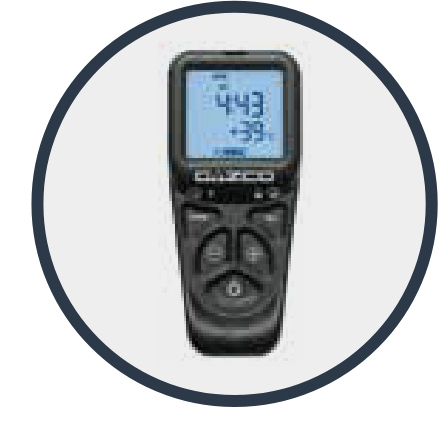 These fires can now be selected with Gazco's fully-sequential thermostatic handset. This advanced remote control allows you to ignite your fire and adjust the flame, plus also allows you to set the fire to maintain a preferred room temperature, if desired.
Improved position of ignitor and battery on slide control model
Gazco have improved the access to both the 9V battery and the ignitor unit in the slide control version. Now, all that is required is to undo one screw for removal of the whole ignitor and sub-bracket, so you no longer need to take the whole engine out to replace the ignitor unit.
New flat seal fitting
Listening to feedback on the durability of the previous flat seal, this is now integrated into the door glass assembly of the fire. With correct maintenance, this new development alleviates the repeated need for a replacement.