Gazco Fires - An extensive range of designer gas fires suitable for any home
FOCUS ON……GAZCO
In this fire blog, we will feature another fabulous British fire company – Gazco Ltd. Gazco was formed in 1988 after its sister brand Stovax, decided to build on the success of its stove company by expanding its product range to gas fires. The company has always been innovative, it introduced the first remote controls in the UK for gas fires and the Riva Cassette was the first inset fire to be sold in the UK. Today, Gazco is a leader in the design and manufacture of both gas and electric fires.
It's hard for Flames Fires to highlight our favourite Gazco fires – there are so many. However, we will do our best.
No fuss gas stove
If you are looking for spectacular – then the Vogue Midi T is the perfect gas stove. Thanks to the three windows, you can enjoy the realistic log effects from anywhere in the room. This is perfect for fashionistas who want a contemporary gas stove and because it comes in three sizes you are sure to find a model that suits your room.
Colour co-ordinate
We already said that Gazco is innovative and a few years ago it developed Chromalight™ LED lighting to be used in some of its electric fire models. Used as back lighting, homeowners can choose from 12 colours which can change depending on your mood, the season, or your interior design scheme. Using your remote control, you can set the colours to gradually change or set them to a particular tone and this feature is found in the popular Radiance models. These inset electric fires are essentially a work of art for any wall.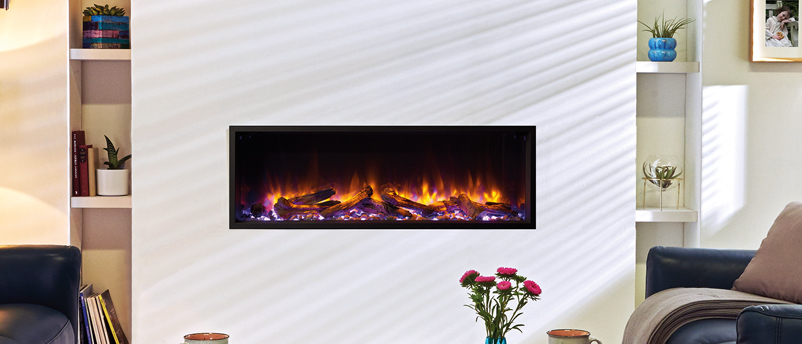 Similarly, the Gazko Skope range is another popular collection of electric fires which uses the latest tech to ensure realistic flames. Available in a range of sizes and shapes these electric fires are always in demand. The Skope 75R has square proportions making it a flexible choice. It can be installed as a 'hole-in-the-wall' or set within a fireplace surround. Meanwhile, the Skope 195R is perfect for larger rooms when you want to make a statement. All Skope models allow buyers to choose from a variety of fuel effects allowing you to personalize the fire to suit your home.
When it's got to be gas
Gazco's Riva collection of gas fires are renowned for combining style with energy efficiency. We love the Riva2 500 Verve XS which is the ideal fire for anyone with a small room. It packs in a whole lot of style despite its compact size and you can choose from a Graphite or ivory finish to the curved fascia. It also packs a punch when it comes to output with a powerful 4.8kW of heat.
Traditionalists won't go far wrong with the Gazco Riva2 670 Ellingham Gas Fireplace. With its classical good looks framed in a cast iron surround this will make the perfect backdrop to your period home. However, its mod cons all the way when it comes to the fire itself which offers state of the art flame effects operated by remote control.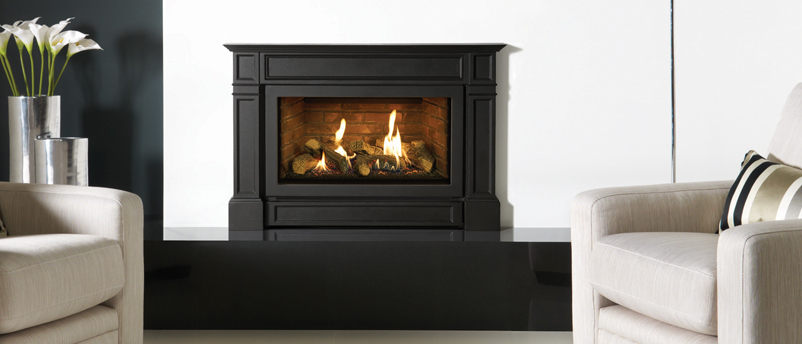 With so many fire products to choose from, this British brand should be on your browsing list when you are looking to upgrade your gas or electric fire. As usual, our expert team here at Flames is happy to advise.