Flamerite Fires Now Supplied With 2 Year Guarantee!
Proudly made in Great Britain, the renown range of electric fires and fireplaces from Flamerite include both classical and contemporary design to suit any home. Whether your preference is a hearth mounted fireplace with mantel or you style is more the minimalist design of a simple fire recessed into the wall, Flamerite fire's are packed with cutting edge technology including their new Nitra Flame HD with a choice of up to 20 flame colours which can be operated by your mobile phone or tablet.
All Flamerite fires are made to order in the historic city of Lichfield, carrying on a thirty-year family tradition of producing British made electric fires. Over its 21-year history Flamerite have won numerous awards in the UK and abroad. They have gained an unprecedented reputation for their integrity, excellent customer service and support for the independent retail sector. Their singular focus is unrivalled, producing high quality innovative electric fires and fireplaces made to the highest UK & European standards (BS-EN).
Boasting a superb flame which mimics the natural movement of a real flame, a Flamerite electric fire can be enjoyed all year round to add a cosy atmosphere in any room without the need to use the heater. Using low energy, innovative LED illumination, all of their fires are now backed by a full, 2 year guarantee as standard which can be extended by purchasing one of their service plans guaranteeing the longevity of your fireplace for years to come.
The Flamerite Platinum Extended Warranty requires one off payment of £69.00 + vat and gives the reassurance of a 3-year full warranty including call out and parts with a 4th year, 25% discount on call-out and parts.
Extended Warranty Terms & Conditions
Extended warranty must be purchased within 30 days of purchase/installation date.
14 day cooling off period.
Customer's responsibility to provide purchase details/policy number at request.
One warranty per product.
Non-transferrable
Electrical warranty only.
Repaired or replaced parts are only covered for the remainder of the warranty.
Warranty becomes invalid if unauthorized repairs are made to the product.
Engineer must be able to gain access Mon-Fri 8am-5pm. No weekends.
UK mainland only
Warranty does not cover the below:
Bulbs or Fuses
Removal and re-installation costs
Issues with mains/spur connections or power supply
Cosmetic damage to fire or fireplace.
New for the 2020 heating season, Flamerite have announced a range of fires due for imminent release.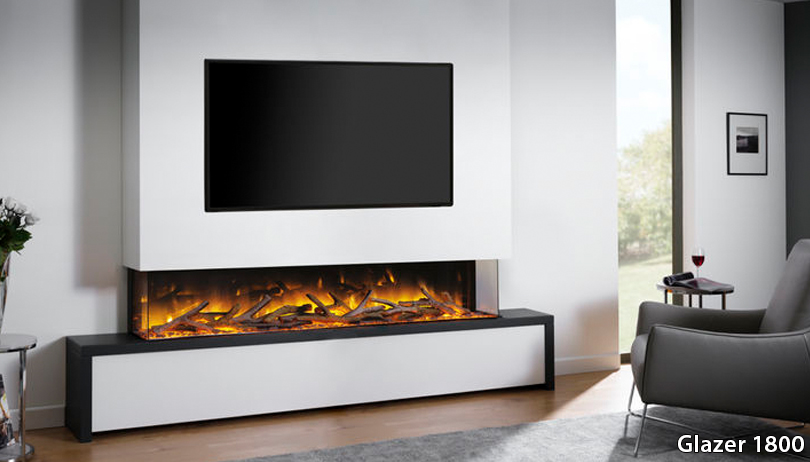 This includes the Flamerite Arlo 22 inset electric fire with it's wide aspect proportions which has been cleverly designed to be fitted into a standard 16" back panel opening and the much anticipated Flamerite Glazer 1800 which is the largest model in the Glazer range of can be fitted in 1, 2 or 3 sided variations.