Energy Labelling Directive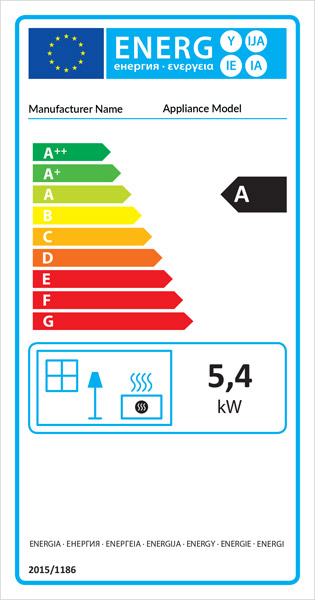 The Energy Labelling directive is now in force on solid fuel appliances which should make it easier for Flames customers to fully understand the energy performance and energy efficiency of their wood burning stove and multi-fuel burning stove.
You may have noticed these labels on things like refrigerators and now the labelling is extending to other appliances.
Essentially the label will show the supplier's name or trade mark, the model number, the energy efficiency class and the direct heat output in kW rounded to the nearest decimal point.
The new rules will help our customers make informed decisions about the cutting their carbon footprint and of course, saving money on their fuel bills. The good news is that we believe wood burning and biomass appliances will have an A rating, as they use renewable energy and have zero carbon characteristic.
It is the responsibility of manufacturers to ensure that the correct Energy Label Generator is given to all new appliances and, of course, our expert staff will be able to discuss the labelling should you have any queries.