Electric Fires provide a simple solution to add style and ambience to your home
Fashionable fires push electric sales
As one of the North-West region's leading fireplace retailers we have our pulse firmly on the trends of the fire buying public and there is no doubt that electric fireplaces are proving very fashionable for the 2018/19 autumn winter season.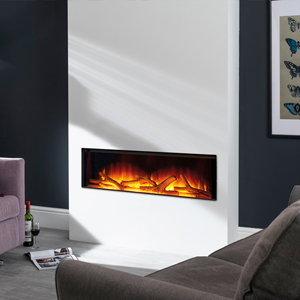 Flamerite Gotham 900
People recognise that electric fires are really safe compared to other fires and so they are a great choice for families. They are also really easy to install and maintain – in most cases you simply plug them in and you're all ready to go. They also last for many years if well maintained and can look as good as new even years after you have purchased them. And if that wasn't enough, the innovative design of modern electric fires means you will find a fire that will look great in pretty much any room set.
We have some fabulous new fireplaces in stock that we know our discerning customers will love and, as now is the perfect time to think about upgrading your fire, let us tell you about some of them.
The Flamerite Gotham is offered in both landscape and portrait models and features a lovely LED system offering various flame options and it can even be used without heat and so you just set it to be a feature of the room all year around. It also incorporates a brand new control device which you can adjust flame, heat and on/off programs using the innovative tablet supplied with the fire. Alternatively, you can download an app to your iOS or Android mobile phone or tablet which gives you the opportunity to 'set and forget' your desired heating times which allows you to manage your heating even from outside the home.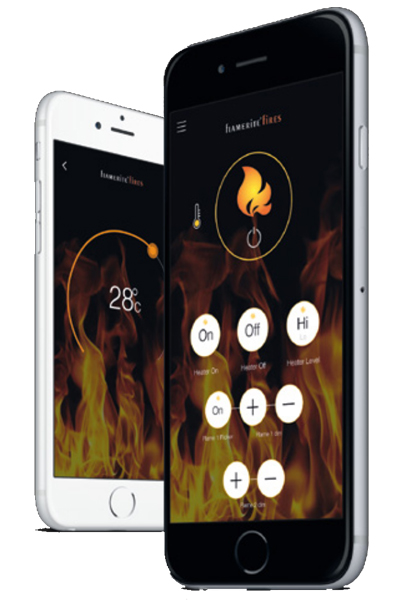 Smart eControl App
If you are short of space, a hang on the wall electric fire will make full use of the space you have to work with. The Flamerite Corello 2 Wall Mounted Electric Fire is a compact design offered in two sizes and will fit easily into most rooms.
It offers different flame brightness levels all operated by manual controls or from the comfort of your favourite chair using Flamerite's Smart eControl app which boasts advanced control settings. You can even choose from 3 different fascia colours. All that's needed to install your fire is a plug socket but, if you prefer the fire to be inset into the wall, the Corello can be recessed into the wall by removing the spacer frame.
What's your style?