ACR goes electric with their stunning new range of electric stoves!
ACR Goes Electric!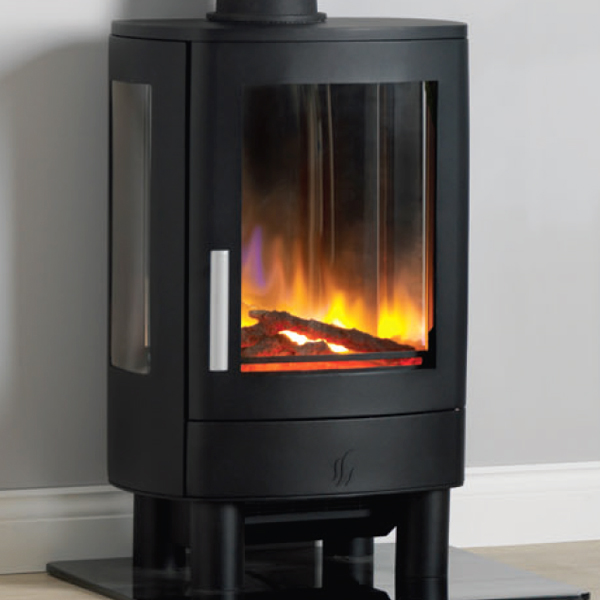 ACR NEO 3F Electric Stove
We are very excited to announce that ACR, a company renowned for their wood burning and multi-fuel stoves have recently introduced a new range of premium electric stoves. This is their first venture into the electric appliance market and not surprisingly, the new products are beautifully designed.
The range takes full advantage of the new technology available in the electric market – 3D holographics project realistic flames with four settings from high flame to smouldering embers. The appliances boast thermostatic controls and even a timer on the remote control. You can also have flames and no heat so that you can enjoy the ambiance of a stove in the summer months too.
There are three products to select – the Malvern, the Astwood and the NEO 3F each providing up to 2kw of heat. For smaller spaces such as a nook or conservatory the Malvern is the most compact and so would be the ideal choice.
The Astwood will work well in bigger rooms boasting all the lure and conventional style of a traditional stove. Finally, the NEO3F offers distinct two side window panels making it ideal for a contemporary themed room.
These British designed stoves are finished in the traditional black powder coat so they look and feel just like a real stove, but because they are made from a lightweight but tough steel they are much more durable. And each comes with a 2-year peace of mind guarantee.
The ACR electric stove range is ideal for those people who love the look of a woodburning of multi-fuel stove but want an appliance that is easier to manage. And with 30 years of manufacturing behind them you know you can invest in a new ACR electric stove with complete confidence.
Browse the collection more details here: ACR Electric Stove Brochure