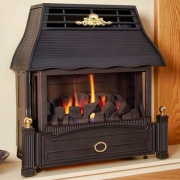 Incorporating the elegant look of cast iron, the Flavel Emberglow Balanced Flue gas fire is a classical design with side windows allowing the flames to be seen from all angles. This model is designed for properties without a chimney or flue.
Showroom Exclusive
---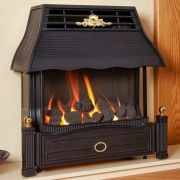 The Flavel Emberglow is a highly efficient, outset gas fire combining a robust, cast iron canopy and front with the very latest technology. Triple aspect windows give the ultimate view of the mesmerising living flame effect. Suitable for all flue types.
Showroom Exclusive
---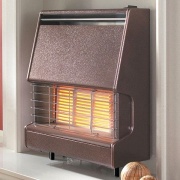 Featuring manual controls located at the top of the appliance for ease of use, the Flavel Firenza is a outset gas fire available in a choice of bronze or black finish. Radiant bar heating with a maximum heat output of 3.4kW and 74% efficiency.
Showroom Exclusive
---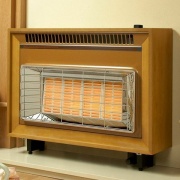 Available in a choice of five stylish finishes, the Flavel Misermatic is a outset gas fire that is designed for hearth or wall mounting. It offers an incredible heat output of up to 5.2kW and benefits from electronic top control as standard.
Showroom Exclusive
---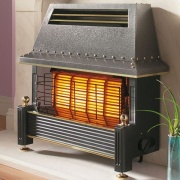 Available in a choice of black or bronze, the Flavel Regent is operated by a convenient electronic side control and boasts a impressive net efficiency of 74%. Ideal for most room sizes, the Regent radiant gas fire also produces powerful heating performance of up to 4.4kW.
Showroom Exclusive
---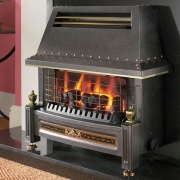 This outset gas fire is equally suited to combine within a fireplace or sat on a hearth on its own. The Flavel Regent LFE incorporated a living flame, coal effect gas burner within a stylish casing that is available in black or bronze finishes.
Showroom Exclusive
---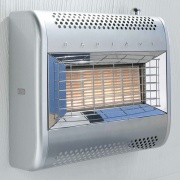 Whilst the Flavel Renaissance gas fire oozes retro charm, there's nothing dated about it's performance! With a immense heat output of 5.2kW and incredible net efficiency of 84%, you can rely on this model to keep you warm and cosy whilst enjoying low running costs.
Showroom Exclusive
---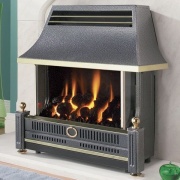 Allowing for easy operation of the fire, the Flavel Renoir outset gas fire features a battery operated, electronic ignition side control as standard. Boasting beautiful, flickering flames set behind a triple aspect glass window.
Showroom Exclusive
---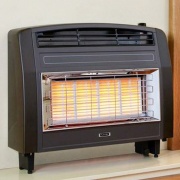 Suitable for hearth or wall mounting, the Flavel Strata is a outset gas fire with an incredible 5.2kW maximum heat output from its radiant bars. Operated by a easy to turn Electronic Top Control and available in brown, black, cream or white finish.
Showroom Exclusive
---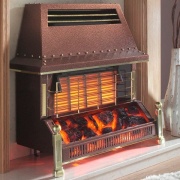 With a electrically illuminated coal fuel effect located at the base of the Flavel Welcome outset gas fire, you can enjoy a ambient glow even when the gas fire is not being used. When heat is needed, the Flavel Welcome offers up to 4.4kW of radiant and convected heat.
Showroom Exclusive