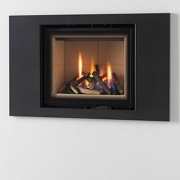 High efficiency and superb heating performance incorporated within a stylish and versatile gas fire. The Legend Ethos 550 is a glass-fronted appliance that can be fitted with various trims or fascia frame as a 'hole-in-the-wall' style fireplace or combined within a suitable fireplace surround without a trim.
CALL

---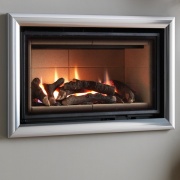 A new, high efficiency gas fireplace for 2014 from Legend Fires! The stunning Ethos Landscape wall-mounted gas fire offers the ultimate in contemporary styling combined with the very latest technology. Staggering 87% efficiency, fabulous heat output of 4.7kW and a range of designer trim options.
CALL

---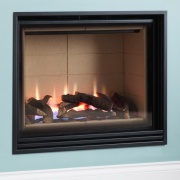 Giving you the option to fit raised up as a 'hole-in-the-wall' gas fireplace or hearth mounted into a suitable custom fireplace, the fabulous Legend Ethos 750 Portrait gas fire will create a bold feature in both classical or contemporary settings. Powerful heat output and amazing efficiency.
CALL

---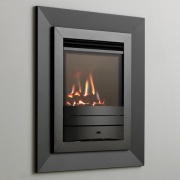 One of the few, wall-mounted balanced flue gas fires with a rear exit balanced flue kit allowing installation on to a standard, flat external cavity wall. The Legend Evora HE 4 Sided balanced flue gas fire combines stunning looks with state-of-the-art technology for homes with no chimney or flue.
CALL

---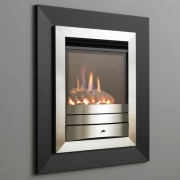 A contemporary styled, 'hole-in-the-wall' gas fireplace that features the popular Legend Evora HE gas fire combined with a sleek, 4 sided fascia frame. This glass-fronted gas fire offers excellent efficiency and impressive heating performance.
CALL

---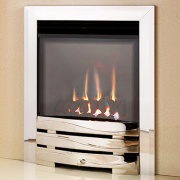 The Legend Evora Balanced Flue Gas Fire combines the latest technology with a stylish range of trims and frets to create a high efficient 'no chimney' gas ideal for new properties or older homes where the chimney has been removed. Balanced flue kit included for installation on an external wall.
CALL

---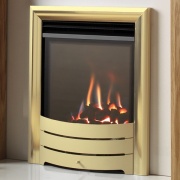 A modern design ideally suited to combine with a contemporary fireplace setting. The Legend Evora Balanced Flue gas fire combined here with you choice of 'Vision' or 'Profile' stylish one-piece fascia frames in a choice of striking colours. No chimney required for this balanced flue model.
CALL

---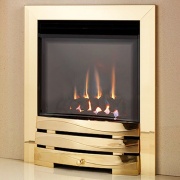 Legend Fires premium, high efficiency gas fire with a impressive 83% efficiency rating. The glass-fronted Legend Evora has been developed to offer superb performance without compromising on aesthetic appeal. Available with manual, slide or remote control in a variety of finishes.
CALL

---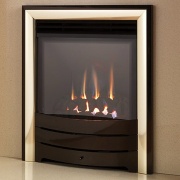 Sleek, one-piece fascia frame making the high efficiency Legend Evora HE gas fire a popular choice for modern homes and fireplaces. Available with the Vision or Profile fascia, this glass-fronted model boasts low running costs helping reduce energy bills.
CALL

---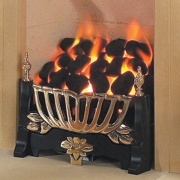 The Legend Heritage is a inset gas tray designed for installation into a standard Milner fire back. It is the perfect solution to bring an existing open fireplace into life and will provide flickering flames giving your room the look of a real fire with the convenience of gas!
CALL

---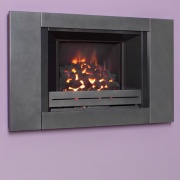 With a stylish, landscape design the Legend Mirage gas fire represents the ultimate in elegantly understated hole in the wall style. Neat lines and discreet controls ensure a minimal exterior façade in a choice of three exciting finishes plus a vast range of fuel effects.
CALL

---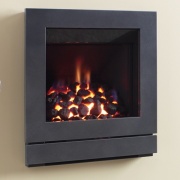 The Legend Sintra's unique, compact design is perfectly suited to the smaller size room. Its uncomplicated styling allow the flickering flames to take centre stage which are further accentuated by the contrast of the gunmetal or piano black fascia frame. Impressive heat output of up to 3.9kW.
CALL

---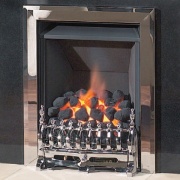 With a shallower inset depth of 140mm, the Legend Spirit gas fire is well suited to homes with a Class 2, prefabricated or pre-cast flue. Despite its reduced depth, the Spirit still maintains a realistic glow with a maximum heat output of 3.5kW. Choose from manual, slide or remote control.
CALL

---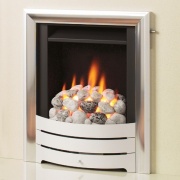 The Legend Spirit gas fire features a slimmer inset depth and can be fitted into almost all flue types including most Class 2 precast flues. This model is offered here with one of Legend Fires exclusive one-piece fascias giving the Spirit a contemporary look ideal for modern fireplaces.
CALL