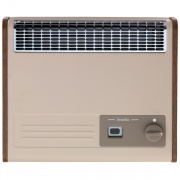 The Valor Brazilia F5S features a direct air source allowing it to reach higher temperatures and provide more heat, making it an ideal choice for eliminating those cold spots in virtally any room in your home. The F5S is suitable for both natural gas and LPG gas using the optional conversion kit.
£359.00£499.00
---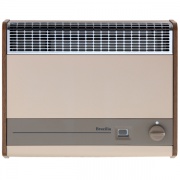 With an increased maximum heat output of 2.26kW, the Brazilia F8S is capable of providing warmth to larger areas. Finished in beige with attractive oak effect side panels, the F8S is simple to install on an external wall and is supplied with the necessary flue and terminal.
£394.00£554.00
---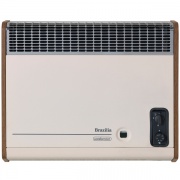 The F8ST model of Brazilia wall heater from Valor has the added benefit of an built-in thermostat for extra comfort. A perfect solution to add warmth to virtually any room in your home including bathrooms, the Brazilia F8ST is finished in country beige colour with oak effect side panels.
£455.00£655.00
---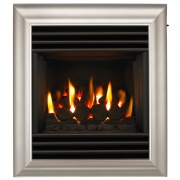 Combining up-to-date styling with the very latest in high efficiency technology, the Valor Homeflame Harmony gas fire is ideal for those looking for a space saving solution to home heating. Available in Silver or Champagne finish and can be fitted raised up in the wall or hearth-mounted.
£629.00£869.00
---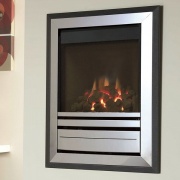 Whether you opt for the contemporary, wall-mounted style of the Frontier 4-sided fascia or the modern lines of the Essence hearth-mounted fascia, the Verine Alpena balanced flue will provide amazing heating performance combined with unrivalled efficiency for 'no chimney' properties.
£1,049.00£1,319.00
---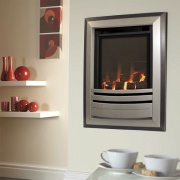 The four-sided fascia on the Verine Frontier HE gas fire allows you to fit the fire raised up on the wall saving valuable floor space whilst creating a ultra-stylish, contemporary feature in you home. Operated by Remote Control with a Bronze & Champagne fascia.
£1,139.00£1,429.00
---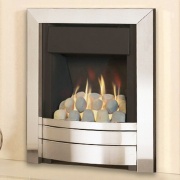 Providing more of a contemporary look to the Verine Midas Plus gas fire, the one-piece fascia frames are offered in two different styles and a variety of finishes. There are also options available to install the fire raised up on the wall as well as combined within a fireplace.
£509.00£635.00
---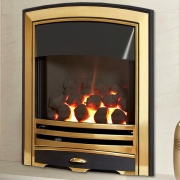 Giving you the opportunity to fit Verine's highly efficient Orbis HE gas fire as a hole-in-the-wall style fireplace or combine it with a fireplace to create a sleek, modern feature. The fascia version of the Verine Orbis HE is offered with the Essence, Frontier, Arcadia or Embrace frames.
£719.00£899.00
---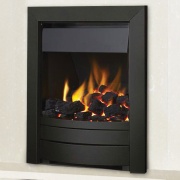 The Verine Orbis Plus is available with a 4-sided fascia allowing for wall-mounting or with a selection of 3-sided fascias for combining within a fireplace. Incredible heating performance and efficiency on this open-fronted gas fire help reduce running costs without compromising on style.
£609.00£759.00
---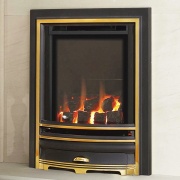 A sleek, contemporary version of Verine's popular Quasar HE high efficiency gas fire with a large selection of hearth mounted or wall mounted one-piece fascia frames. Designed to fit into a standard, 16" opening, the Quasar HE offers up to 3.4kW heat output with an efficiency rating of 84.3%.
£649.00£815.00
---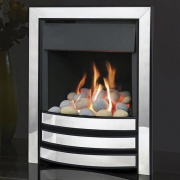 Designed to fit into a standard fireplace opening or when the Verine Quasar Plus gas fire is selected with the Frontier 4-sided fascia you can install the fire as a 'hole-in-the-wall' style with no hearth needed. Choose from a range of modern fascia options in a variety of finishes.
£569.00£715.00