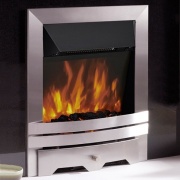 The Eko Fires 1060 features LED technology designed to significantly improve the flame picture and running performance. LED technology not only provides a deeper, richer flame picture with enhanced flame movement but is also a fraction of the cost to run when compared to a conventional bulbs.
Showroom Exclusive
---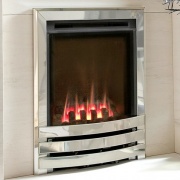 The glass-fronted, Flavel Windsor Contemporary HE is a highly efficient gas fire with a modern one-piece fascia available in either polished silver or brass finish. With a slimline fuel bed depth of 125mm it will easily fit into virtually any chimney or flue including Class 2 Pre-Cast.
Showroom Exclusive
---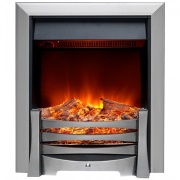 A perfect companion for most fireplace designs, the Egleton 170R-SS is an inset electric fire with stylish log effect fuel bed and featuring Burley's new highly effective 'Lumen' lighting effect which can be used with the 1.2kW fan heater on or off. Hand polished stainless steel front and profile trim.
Showroom Exclusive
£250.00

---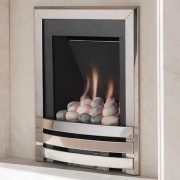 The Flavel Windsor Contemporary is a stylish, modern looking gas fire that is offered with a large selection of fascia colours and fuel effects. With a slimline depth, it's suitable for all flue types - especially shallow Pre-Cast flues.
Showroom Exclusive
---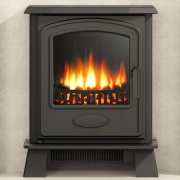 A stylish, electric 'inset' stove that designed to be fitted into fireplaces with a standard cut-out in the back panel. With a slim 69mm inset depth, the new Broseley Hereford Inset can be fitted on a flat wall fit with any 75mm rebate surround. Coal bed arrangement and distinguished flame pattern.
Showroom Exclusive