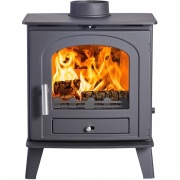 Designed specifically to work well within UK homes, the Eco 1 is a plain style of stove that is packed with the very latest features. A hot Airwash system for clean glass and Tripleburn technology for improved efficiency and performance whether you are burning wood or approved solid fuels.
Showroom Exclusive
---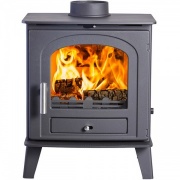 The ECO 2 is easily adaptable to different fuels and incorporates Eco Ideal's innovative two position grate system for burning wood and smokeless fuels incredibly efficiently. Made in the UK using a combination of heavy duty steel and quality cast iron its stylish looks will never go out of fashion.
Showroom Exclusive
---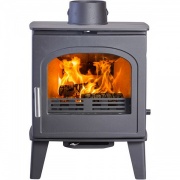 The perfect combination of style and technology, the Eco Ideal ECO 3 has been cleverly designed to conform to modern day living with its easy to use controls and superb performance. Exempt from the Clean Air Act, you can enjoy the warmth, ambience of burning wood even in smokeless zones!
Showroom Exclusive
---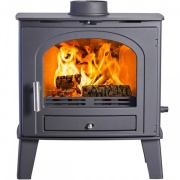 Designed especially for installations where depth is at a premium, the wonderful ECO 4 Slimline has been reduced in depth but still boasts a wide front giving you a fantastic view of the fire. This British stove engineered in Cornwall features Cleanburn Technology to make sure you're always warm!
Showroom Exclusive
---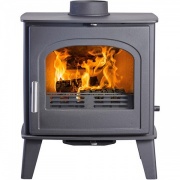 The Eco Ideal Eco 5 multifuel stove is not just a design statement, with striking looks and a larger glass area for a better view of the fire it is also 80% efficient. Offering cutting edge technology with Eco Ideal's Tripleburn Tertiary Airstream system that ignites, reignites and radiates the fire with ease.
Showroom Exclusive
---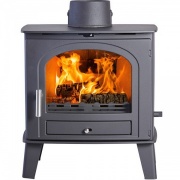 Want a roaring fire, without the carbon guilt? The largest model in the Eco Ideal range blasts out an impressive heat output range of up to 8kW and it still meets the Clean Air Act requirement for use in smoke controlled areas. The Eco 6 is a medium sized wood burning stove with a very big heart.
Showroom Exclusive