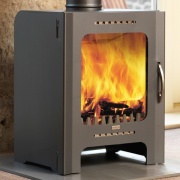 The Firebelly FB wood burning stove boasts modern styling suitable for a variety of installation options. With a output of 5kW, it is ideal for standard room sizes without the need for extra ventilation and is offered in a vast choice of colours.
£999.00£1,248.00
---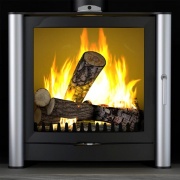 The FB2 from Firebelly cleverly combines traditional engineering with cutting edge design to create a stunning, contemporary stove that boasts a massive 12kW whilst giving you a perfect view of the flames from its colossal viewing window. The Firebelly FB2 is available in a choice of 18 colours!
£1,345.00£1,722.00
---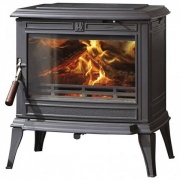 The Franco Belge Monaco is a beautiful, multi-fuel stove with wide aspect window giving a excellent view of the flames. It utilises traditional wood burning technology combined with modern styling to create a truly stunning stove which is one of our favourites!
£1,049.00
---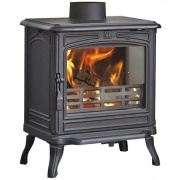 A popular model from the premium French manufacturer Franco Belge. The Montfort Elegance builds on their heritage to create a beautiful, versatile multi-fuel stove which benefits from DEFRA approval allowing you to burn wood and smokeless fuels in smoke controlled areas.
£949.00
---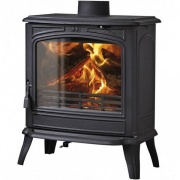 Another extremely popular model from the premium French stove manufacturer, Franco Belge. The Savoy Elegance is one of the few stoves with a high heat output that has passed the tests set by DEFRA to allow you to burn wood in smokeless areas.
£1,099.00
---
Combining timeless, classical styling with the very latest technology, the Gallery Classic 8 Eco is a muti-fuel stove boasting excellent heating performance and superb high efficiency. Heavy duty cast iron construction with large viewing window providing excellent flame visuals.
£695.00£869.00
---
Finished in a gorgeous, gloss enamel Warm White, the Gallery Classic Eco will brighten up any interior - even when it's not in use! Packed with innovative feature, this stove can burn either wood or solid fuels and benefits from being both DEFRA approved and EcoDesign compliant.
£959.00£1,199.00
---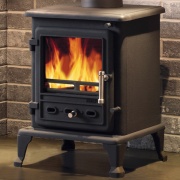 Following on from the original cast iron Firefox stove. the 5.1 Cleanburn II has the same stylish design and easy-to-use controls but this version has been designed especially for those living in smoke controlled areas to enjoy burning wood and smokeless coal. Superb 10 year warranty on stove body!
£499.00£625.00
---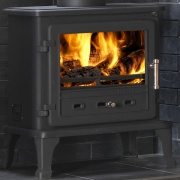 DEFRA approved suitable for burning wood or smokeless coal in smoke controlled areas, the Firefox 8.1 Cleanburn will appeal to those looking for greater heating performance. Robust cast iron construction and simple to use air controls capable of producing up to 7.9kW of glorious heat.
£549.00£689.00
---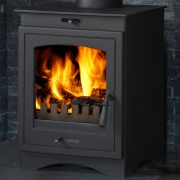 This stylish stove benefits from being exempt from the Clean Air Act allowing you to burn wood even if you live in a smoke controlled area. It also boasts multi-fuel capability so can also burn approved solid fuels. Attractive, clean design with a strong steel body a cast iron door with large window.
£495.00£649.00
---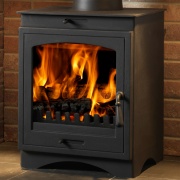 For those who require a larger output but do not want to compromise on looks, the new Helios 8 Cleanburn stove is one to consider! Impressive heat output of 8.3kW make this stylish multi-fuel stove ideal for larger rooms or open-plan living and this attractive design will work well in any setting.
£549.00£699.00
---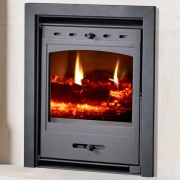 An attractive, inset stove that benefits from DEFRA approval allowing you to burn wood and smokeless fuels even if you live in a smoke controlled area. The Helios Cleanburn Inset is designed to be inset into an existing standard open fire opening or combined within a fireplace.
£739.00£869.00
---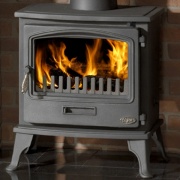 Following on from the huge success of the standard Tiger stove, the Gallery Tiger Cleanburn boasts the same rugged looks and cast iron construction with the added advantage of being able to burn wood even in smokeless areas. With heat up to 5kW and packed with cutting edge technology.
£539.00£679.00
---
Neat and compact, this latest model of the Gallery Tiger Cub multi-fuel stove boasts EcoDesign 2022 approval with extremely low emissions. A lovely, petite stove for those with limited space where a larger amount of heat is not required.
£549.00£659.00