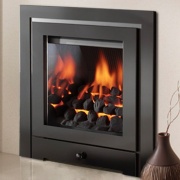 The perfect companion to any modern fireplace surround! The Crystal Fires Royale 3 Sided gas fire features a cutting edge, 'double trim' fascia frame that gives a larger overall appearance compared to other standard 16" gas fires. Available with either the open-fronted Gem or glass-fronted Montana fire.
Showroom Exclusive
---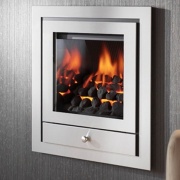 The Crystal Royale is available with two fire options. The open-fronted Gem gas fire with a powerful 4.03kW heat output of the glass-fronted Montana gas fire with the same impressive heating performance and superb high efficiency. Choice of ten stunning fascia colours and two control options.
Showroom Exclusive
---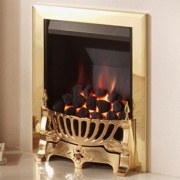 Slightly deeper than the ultra-slim Crystal Diamond gas fire, the Slimline Radiant has an overall depth of 128mm (5") and is a popular model for those requiring a shallower depth fire for installations where recess depth is limited. Brass, chrome and black finish options available.
Showroom Exclusive
---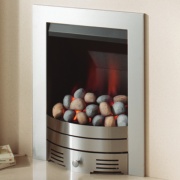 Featuring a fashionable choice of exclusive, designer fascia frames, the Radiant Slimline inset gas fire will take centre stage in any contemporary fireplace surround. Reduced firebox dimensions make this stylish fire compatible with shallower flue types such as Class 2 Pre-Cast.
Showroom Exclusive
---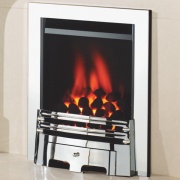 Designed to give the charm and appeal of a real open fire but with the instant controllability and performance of gas. The Crystal Super Radiant has always been extremely popular thanks to its authentic looks and excellent heating performance. Offered with a vast array of trim & fret options.
Showroom Exclusive
---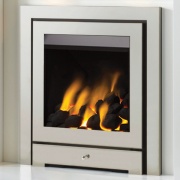 Combing the very latest technology with cutting-edge styling, the Crystal Super Radiant with fascia option will compliment any modern interior design scheme and be a great accompaniment for a fashionable fireplace! This open-fronted, full-depth gas fire is offered with a variety of alluring fascias.
Showroom Exclusive