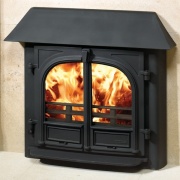 Not only will this Stovax Stockton 8 wood burning and multi-fuel inset convector stove provide impressive heating capacity compared to a standard open fireplace but it also offers you most of the benefits of the freestanding Stockton 8 stoves. Available as a flat top or low canopy design.
Showroom Exclusive
---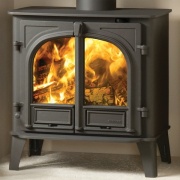 The Stovax Stockton 8 offers you greater choice and more optional features than any other model. Wood burning and multi-fuel versions, single or double doors, flat top or two decorative canopy designs allowing to tailor this extremely popular stove to meet your exact requirements.
Showroom Exclusive
---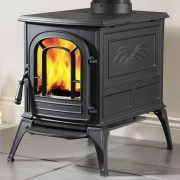 Whilst compact in size, the Vermont Castings Aspen wood burning stove is packed with features that you would normally only expect to see on larger stoves. Incorporating a convenient hotplate top - ideal for keeping a pot simmering away!
Showroom Exclusive
---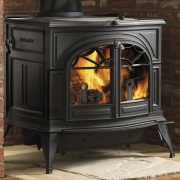 The Vermont Castings Defiant is a real powerhouse! This incredible wood burning stove boasts a nominal heat output of 9.5kW up to a massive maximum output of 16kW making it perfect for the largest of rooms. Available in a selection of stunning colours.
Showroom Exclusive





---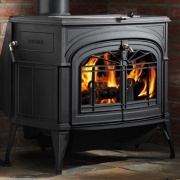 Available in classic black plus a wide range of luxurious enamelled finishes, the Encore Two-in-One Woodburner is a robust, powerful stove hand crafted by skilled craftsmen with the attention to detail that Vermont Castings are renowned for.
Showroom Exclusive





---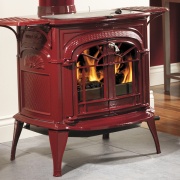 The Intrepid II woodburner is Vermont Castings classic stove. Offered in a selection of beautiful finishes plus a large range of accessories, this amazing stove boasts catalytic combustion resulting in it being approved for use in smoke controlled areas.
Showroom Exclusive