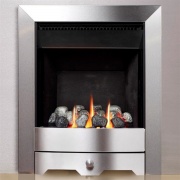 The contemporary model in Burley's Environ range of flueless gas fires. The 4247 can be inset into a fireplace back panel or if you don't have any recess depth available, an optional spacer frame allows the fire to be fitted freestanding. Stylish Brushed Steel fascia with Pebble fuel effect.
£589.00£690.00
---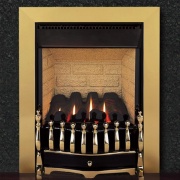 Ideal for homeowners in properties without a chimney or flue who want to enjoy the character and warmth of a real flame gas fire. The Burley Environ 4248 is a flueless gas fire incorporating the very latest catalytic technology. This glass-fronted gas fire is offered with three control options.
£589.00£690.00
---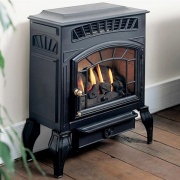 Flueless gas stove that provides flickering flames over a glowing coal fuel bed whilst not requiring a chimney or flue. Using state-of-the-art catalytic technology, the Burley Esteem 4221 oxygen depletion sensor constantly monitors the air quality in the room whilst boasting incredible efficiency!
£829.00£990.00





---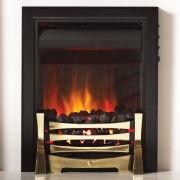 Incorporating the classic Newcross fret, the Burley Farndon range of electric fires will provide your home with a timeless centerpiece capable of offering ambience and heat. Choose from three finishes plus an optional freestanding spacer frame if you don't have adequate space to inset the fire.
£479.00
---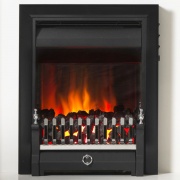 A perfect companion for most fireplace designs, the Foxton 1820 range are inset electric fires with classical fret design and featuring Burley's new highly effective 'Emberlite' flame effect which can be used with the 1.2kW fan heater on or off. Offered in a choice of colours to suit all tastes.
£479.00
---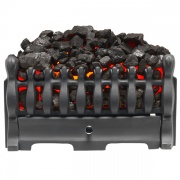 A simple solution to bring a standard 16" fireplace opening to life, the Burley Halstead 292 is a tapered electric fire basket offered inthree. The Halstead 292 is supplied with timeless Windsor fret in a choice of Black, Brass or Chrome and will bring any fireplace opening to life!
£259.00
---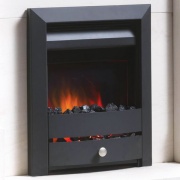 The Burley Harringworth 1874 is an inset electric fire designed to be recessed into a standard fireplace back panel opening. Featuring a sleek, modern fascia in dramatic black, this stylish fire will enhance a wide variety of fireplace styles and is packed with the very latest technology.
£579.00
---
An ideal wood burning stove to heat standard sized rooms, the Hollywell 9105 5kW stove incorporates Burley's superb 'Fireball' technology. It is extremely easy to light, very controllable, miserly with logs, leaves very little ash and throws out oodles of wonderful heat to keep you warm and cosy!
£1,040.00
---
The Hollywell 9105-C incorporates catalytic technology resulting in a spectacular high efficiency rating of 90.4%! From Burley's 'Fireball' range of wood burning stoves, this cutting-edge model is EcoDesign 2022 ready and can also be used to burn wood even if you are in a smoke controlled area.
£1,150.00
---
The Icarus 5 9605 is a dedicated wood burning stove from Burley which boasts the very latest technology. Stylish in design, the Icarus 5 features a wonderful, tall viewing window which provides a stunning flame view. DEFRA approved for use in a smoke control area and Ecodesign ready.
£1,200.00
---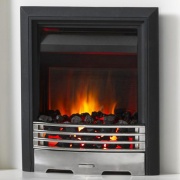 A versatile electric fire offered in a choice of colours, each offering a timeless style which will complement all fireplace types. The Burley Langton is available in two variants; the Langton 1892 and Langton 1894 utilise Burley's latest LED flame technology and provide stunning flame visuals.
£589.00
---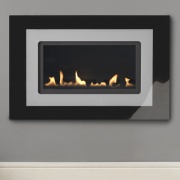 The Burley Latitude gives everyone the opportunity to enjoy a real flame fire that doesn't lose any of the heat produced up a chimney or flue. Supplied with a choice of fashionable fascia frames, the Latitude will add instant warmth and ambience in modern homes.
£999.00£1,200.00
---
The Launde 9304-C is a lovely stove ideal for anyone looking to efficiently heat smaller rooms. Packed with innovative technology, this British made wood burning stove has a 4kW nominal heat output and incorporates a catalytic converter for lower CO and higher efficiency.
£990.00
---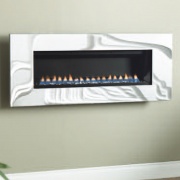 The stunning, sleek design of the Burley Longitude makes a perfect centrepiece for contemporary living areas. This highly advanced flueless gas fire is extremely slim in design which means that it can be fitted on a
flat wall without being recessed. Operated by remote control as standard.
£1,229.00£1,480.00