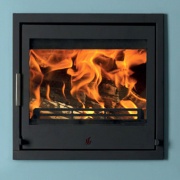 The ACR Tenbury T550 features the same contemporary styling as the T400 but with a wider firebox. It has a 5Kw output and a 10 year warranty. A removable convection outer box makes for straightforward installation with the option of a 3 or 4 sided frame to suit your setting.
£1,295.00
---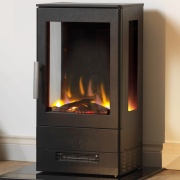 Winner of the 'Electric Appliance of the Year' award at the Hearth & Home Exhibition 2019. The fabulous ACR E-Trinity3 electric stove provides a wonderful view of the incredibly realistic 3D holographic flame projection on three sides. Available with a dedicated dummy flue pipe for added realism.
£860.00
---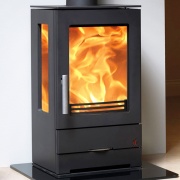 Equally suited to either free-standing installation or within a fireplace chamber, the ACR Trinity is a contemporary styled, wood burning stove boasting a vast array of innovative features. Available with the option of side viewing windows for a 180° view of the dancing flames.
£1,129.00
---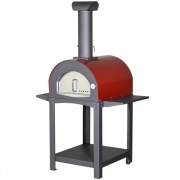 Make the most of alfresco dining and entertaining in your garden with the fabulous Vita wood-fired oven. Enjoy incredible tasting pizza in minutes plus this versatile oven can be used for roasting, slow cooking and a host of additional, delicious delicacies!
£755.00
---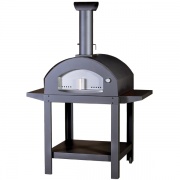 Enjoy tasty pizza cooked beautifully in just minutes with the VitaMax log fired pizza oven. The VitaMax premium pizza oven is crafted from top quality materials for that perfect Italian dining experience!
£925.00
---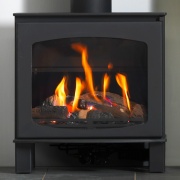 The stunning Wychwood stove from ACR is now available as a gas appliance. It features the same, large glass viewing window as its wood burning counterpart but with the convenience of instant on/off and flame adjustment which gas offers. The Wychwood Gas Stove is a balanced flue appliance.
£1,999.00
---
A recent addition to the ACR range, the Wychwood is a contemporary designed wood burning stove that benefits from being SIA EcoDesign Ready which by 2022 all wood burner stoves have to meet. A huge glass viewing window provides the ultimate view of the highly efficient fire within.
£1,150.00